Yes, you can simply print out network drives or Synology, Fritz Box, ... NAS lists!
Content:
1.) You network drives Example Fritz-Nas!
1. Please start the►►  directory printout tool as always 

2. Open the path to the network drive 

3. And print out the file list 

(... see Image-1 Point 1  to 3)




(Image-1) Print out lists on a network, e.g. Fritz NAS!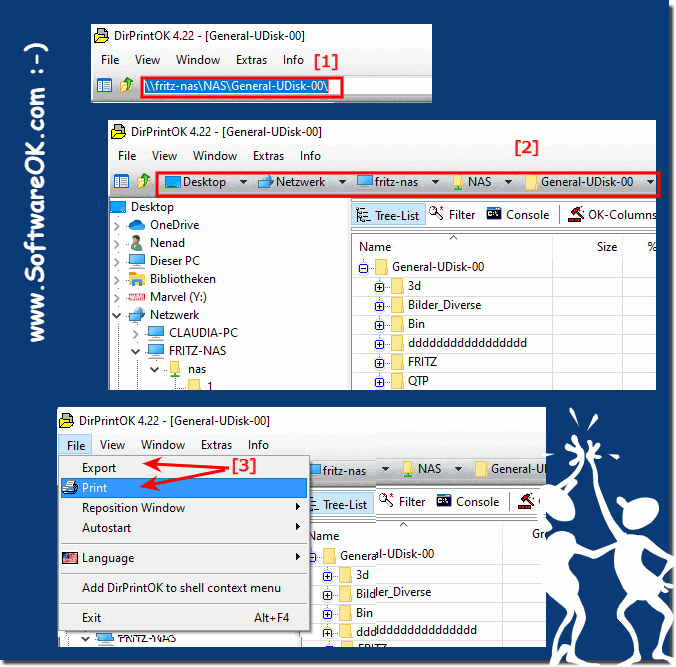 2.) More tips on network drives and Co. on MS Windows OS!
If you keep wanting to print out directories in the network, you will quickly encounter some problems with Windows that are not that rare, but you can fix them with simple interventions. Here you will find further helpful tips and possible network problems to prevent or to get to know them better, maybe you will find something helpful that will help you to print your directories in the network better, or simply learn something new to avoid printing problems.






 



FAQ 18: Updated on: 27 August 2023 12:17