Num Lock, short for "combination lock", is a function of PC keyboards from the first IBM PC to save space on the keyboard!


The keys on the numeric keypad have a dual role as numeric keys and cursor keys. To switch modes between them!

Here is an example of a typical position of the numeric keypad and the Num-Lock function on a desktop keyboard and in the on-screen keyboard under Windows!

( ... see Image-1 Point 1 to 3 )

When the Num key is activated, the numeric keypad on a desktop PC works like a keyboard with numbers and symbols such as: *, /, +. to perform math operations. When the Num Lock key is deactivated, the keyboard is registered as cursor keys, such as the up and down arrows, and some editing keys, such as Home and Insert.



(Image-1) Num lock on the keyboard!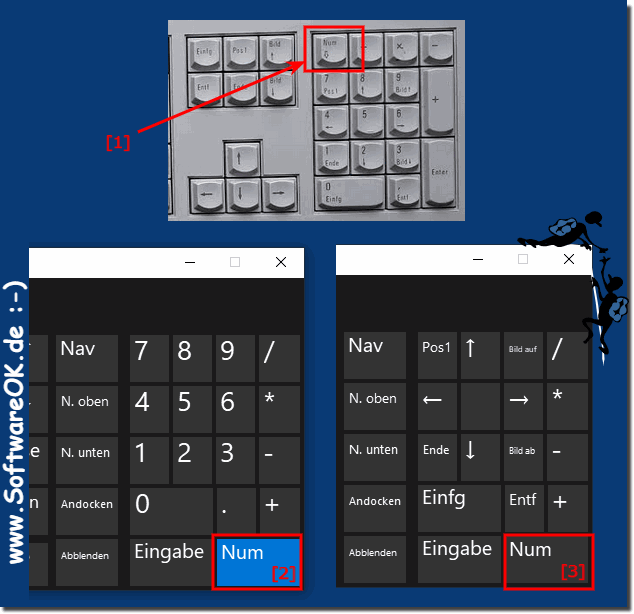 FAQ 219: Updated on: 26 September 2021 14:35