From ver. 6.61 it is easy to exclude certain folders from the storage space analysis under MS Windows 11, 10, ... Desktop and Server OS! 
You may not want to take some directories into account when determining the folder size, you can now activate this very easily in the
storage space analysis tool for MS Windows
and deactivate it again if necessary if all folders are to be scanned to folder size without if and buts!
1.) Activate and use the Filter folder in the storage space analysis tool!
1. As always ►► start  the disk space analysis tool

2. Select the drive or folder 

3. Activate the "Exclude folder" function  in the filter mode

4. Enter the folder name that is excluded to be 
(PS: *folderXXX;folder2, etc also goes)

5. Confirm the listing with the Enter key, or by pressing F5




(Image-2) Exclude folders from the disk space analysis!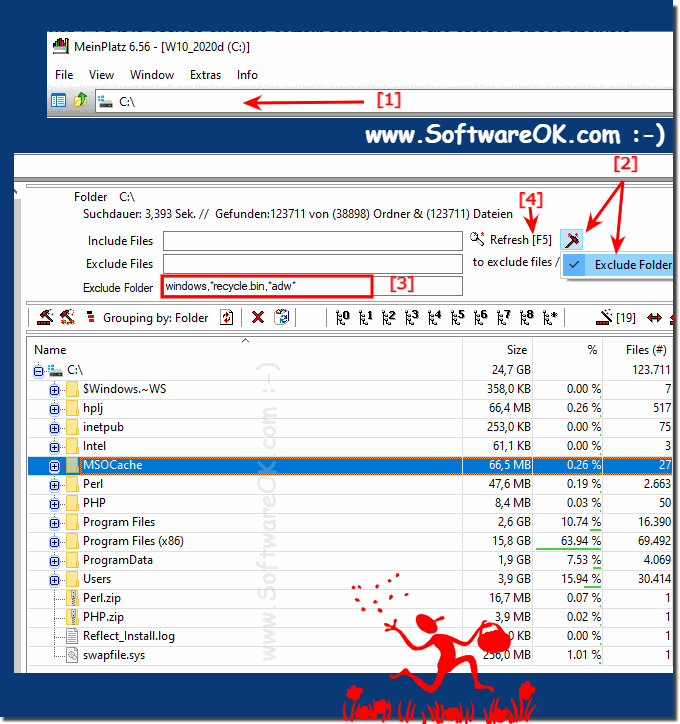 2.) The subsequent removal of directories from the list without deleting them!
You can also remove the folder from the list later





(Image-1) Subsequent removal of directories without deleting them!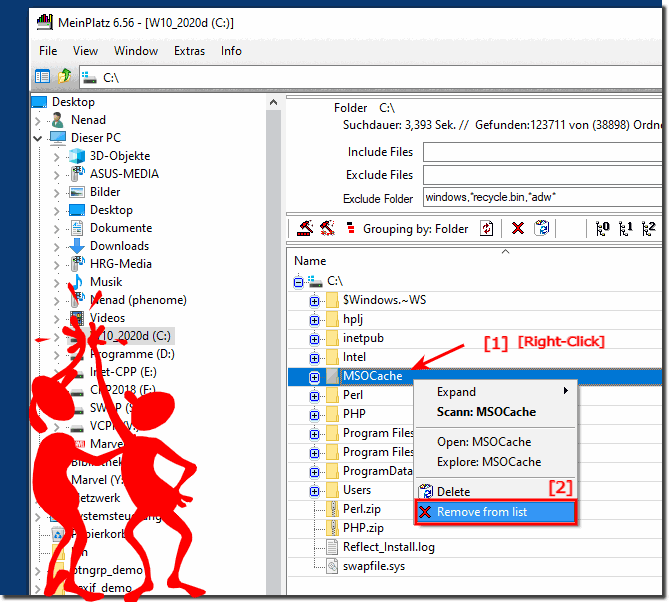 FAQ 12: Updated on: 22 July 2021 18:54