Hide the system pointer is a reasonable option for presentations for example in Microsoft Power-Point.


When the option "Hide system mouse pointer" is activated, the default mouse pointer or cursor will be not displayed (hide, disable, shielded, faded out)!

E.G: Hide the default mouse pointer when show the pointer stick!




(Image-1) Hide system mouse pointer feature for windows!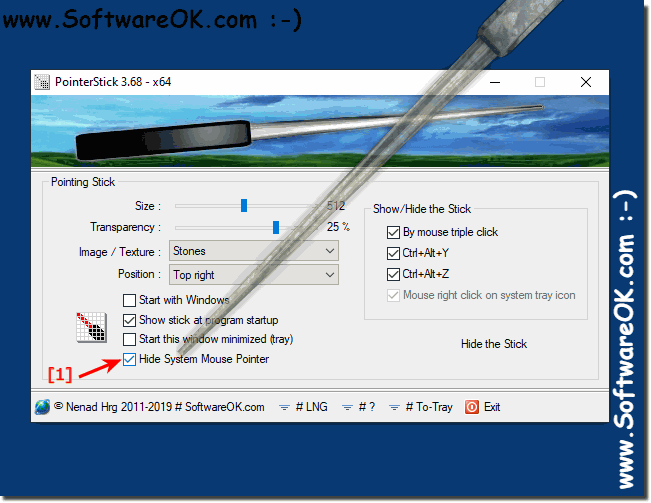 FAQ 3: Updated on: 4 April 2014 09:45