It's easy and you can always create a restore point on Microsoft Windows 11 or 10 to be on the safe side! 



Before you ►►  have to do a complete reset of Windows 11!   

Contents:



1.) Create a restore point under Windows 11!
To start a manual restore point creation in Windows-11, follow the steps below! 

1. Please press the key combination [Windows] + [R]

2. Then just type the command sysdm.cpl ,4

 

3. Please activate the computer protection via Configure << Don't forget

4. And manually create a restore point from C: to Windows 11

(... see Image-1 Point 1 to 6) 



(Image-1) Create a restore point on Windows 11!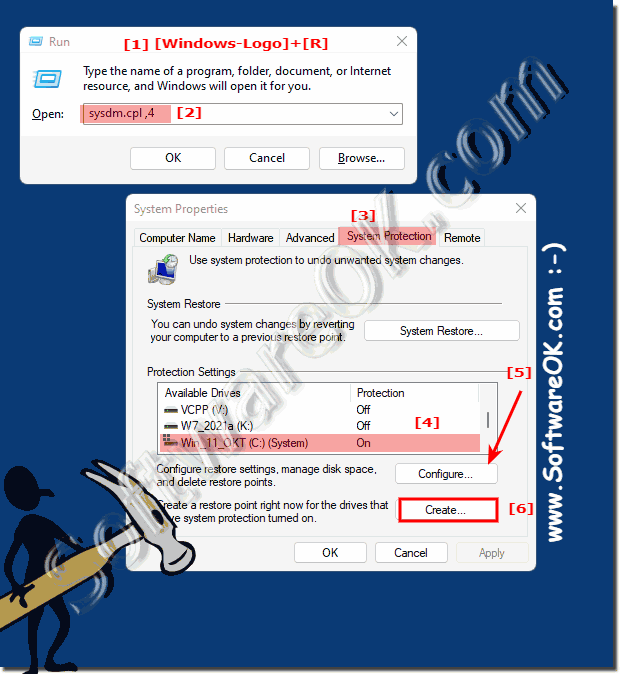 2.) Check the status of shadow copies on Windows 11!
1. Enter  services.msc  in the Run dialog 

2. Scroll down to the "Microsoft Software Shadow Copy Provider"

service 3. Double-click to open the Options window

(... see Image-1 Point 1  to 4)
 Or simply right-click to "Restart", exit or adjust the start-up options!


(Image-2) The shadow copy service under MS Windows 11!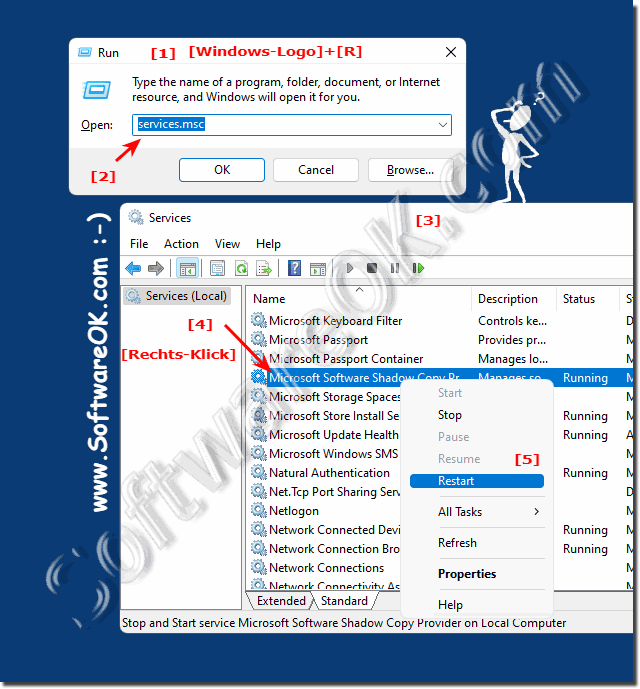 FAQ 204: Updated on: 26 August 2023 07:15