If you enter long file or folder paths in the cmd.exe (command prompt) the solution is very simple to avoid typos errors!
Here are the solutions for Windows-XP Windows 11, 10, 8.1, ... and Server 2000-2019.
1.) Solution 1: Using drag and drop for long paths!

1. Select in MS Explorer, the corresponding file or folder

2. And use the drag and drop!
(Drag the corresponding object in the command prompt.)

3. After dropping the full file path is inserted and displayed in the cmd.exe! 

(... see Image-1 Arrow-1)



(Image-1) Insert long file paths in the Windows command prompt!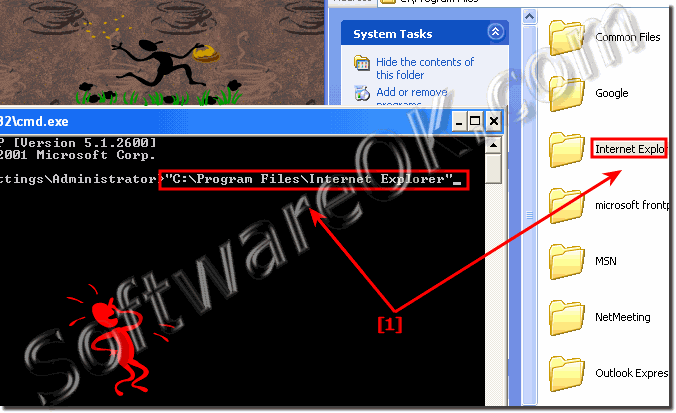 2.) Solution 2: Copy & Paste for long file paths!


The second solution is press and hold SHIFT down via right click on the appropriate directory select "copy as path" and go into the command prompt and also via a right click in the menu Paste and insert the Path!
(... see Image-2 Arrow-1 and 2)




(Image-2) Copy Paste in the Windows Command Prompt!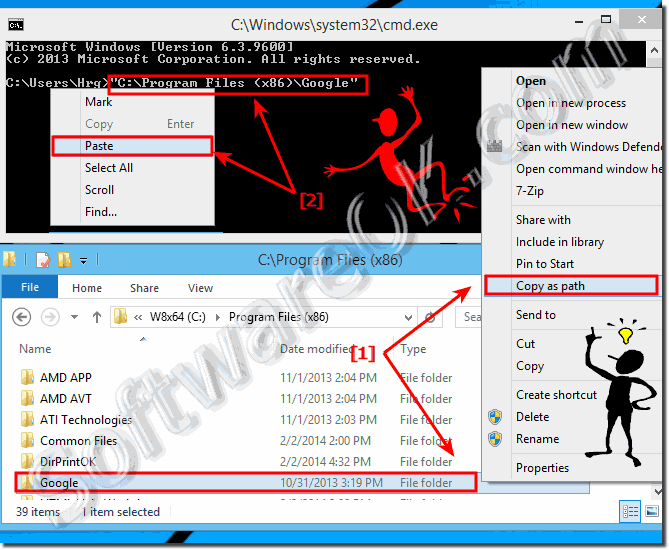 3.) More tips on paths and Co.!
File paths are important in Windows to find a file or folder on the hard drive or external media. Here are more tips on this topic that may help you.








FAQ 11: Updated on: 26 August 2023 09:26