It can happen that the function, which is responsible for the
Windows FAX and Scan, disappears at once with Windows 11/10

!

Please use the

Windows-X

menu and activate or deactivate in this example the

Windows Fax and Scan function

. 

(

... see Image-1

) and (

... see Image-2

)

From Windows 10 Creators Update, the menu entry is called Apps and Features! But you can over

Windows + R

keyboard shortcuts and the command

appwiz.cpl

 open this window directly. And change, disable and enable Windows features.

(Image-1) appwiz.cpl Windows 11/10!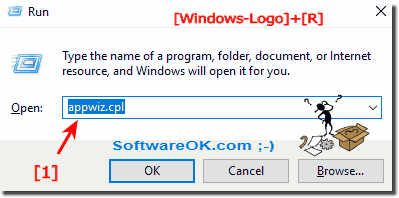 For example, in one of the major Windows updates, or if you have  randomly and unconsciously disabled as a feature, or the Windows 10 FAX and Scan function does not really want anymore and the Windows 10 FAX and scan does not work properly, then you can do just that deactivate the additional function and then reactivate it! This usually leads for the full function of Windows Fax and Scan.

(Image-2) Turn ON-OFF Fax and Scan in Windows 11/10!