It's easy to try out the Dark Theme on Windows 10 and use it if you like it!
The easy switch to the Dark Theme on Windows 10 in 5 moves!
1. Start
the Windows 10 settings
!
2. Type
"dark"
one
3. on
"Color settings"
4. And simply put everything on dark
(
... see Image-1 Point 1 to 5
)
As you can see (
... see Image 2
) it requires no IT courses or long tutorials to master this simple but important task and make the dark theme experience on Windows 10. You can try out different accent colors to bring a little spice to the dark theme!
Especially users who like to protect their eyes will get their money's worth after they have determined how pleasant it is 
use single color desktop color in the desktop background instead of an image
!
(Image-1) Try the Dark Theme on Windows 10!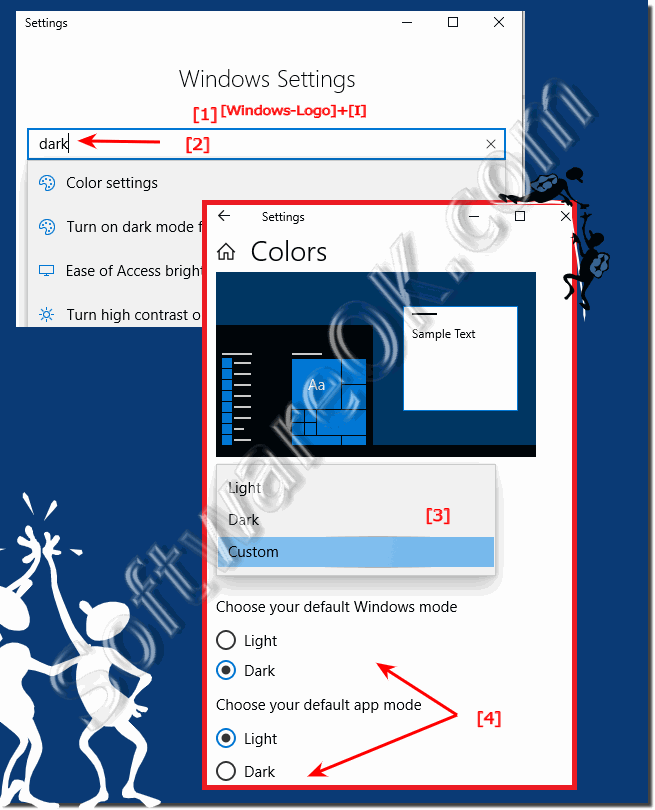 (Image-2) The Dark Theme for Windows 10!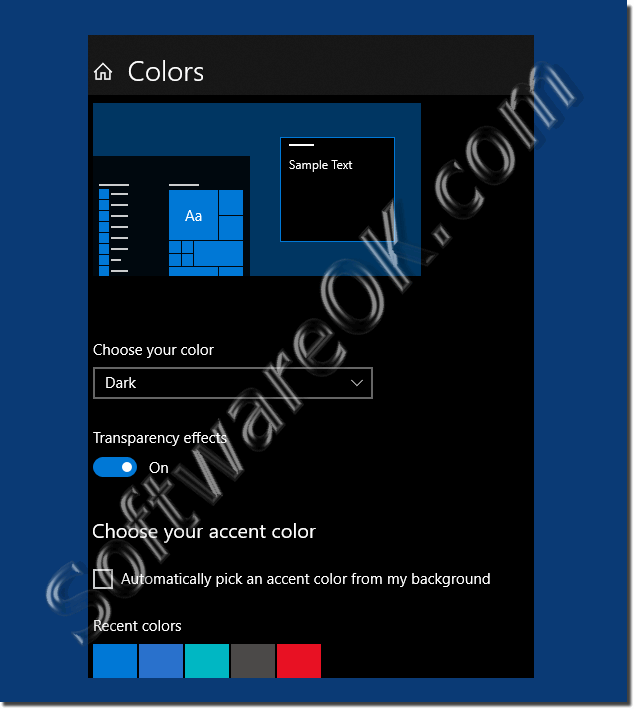 Info:

Windows 10 uses a lot of light for the backgrounds by default, as does the system apps. This look is natural, of course, but some users may want an even darker version of the operating system. The dark thematic style can be good for the eyes. What you missed in previous versions of Windows 10.