The very popular virus-free 
Downloading the free Windows Live Movie Maker is still very much in demand!
Not only to combine pictures and MP3 audio into a film for YouTube, it is a very popular tool!
Alternative download: MS has
stopped
working 
► 
... softpedia.com/get/Windows-Live-Movie-Maker
Info:

After installing Windows Movie Maker, whether Windows 10 or older Windows operating systems, it is a good tool! Many use the Microsoft Windows Movie Maker, here everyone can choose between car and video, which are very nicely designed, transitions that are easy to configure and play visual effects, you can also choose from categories such as Christmas, reflection, movement and crossfading, as well as text select for title. 


(Image-1) Download Free Windows Live Movie Maker!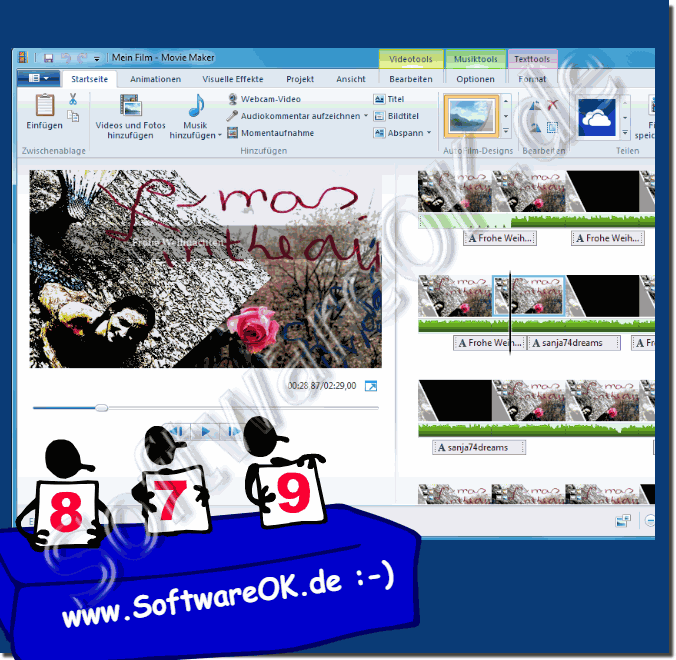 Although it will reach its end of life on January 14, 2020 and therefore will no longer receive security updates, it will take fans much longer to upgrade to Windows 10 if it should ever be.
There are many reasons for this reluctance, and many users are suspicious of regular updates themselves. Some may only contain security updates and nothing else, as they may contain telemetry or CPU blacklisting information.