The Windows Terminal is the improved command line for system administrators, now also as an app!
Just like external programs, 
e.g. ColorConsole
 with full support for Power Shells, i.e. the command prompt, PowerShell and WS. The new Windows Terminal has functions and a slightly different user interface, such as the tabs, it also supports user-defined designs and is released as a new open source and anyone can participate in the source code!
Content:
1.) Downloading from Windows Terminal!
1. Start MS-Store as always
2. Search for
"terminal"
3. Install the
"Free Windows Terminal"
app
4. Start the
"Windows Terminal"
app
(
... see Image-1 Point 1 to 7
)
(Image-1) Download free Windows 10 Terminal!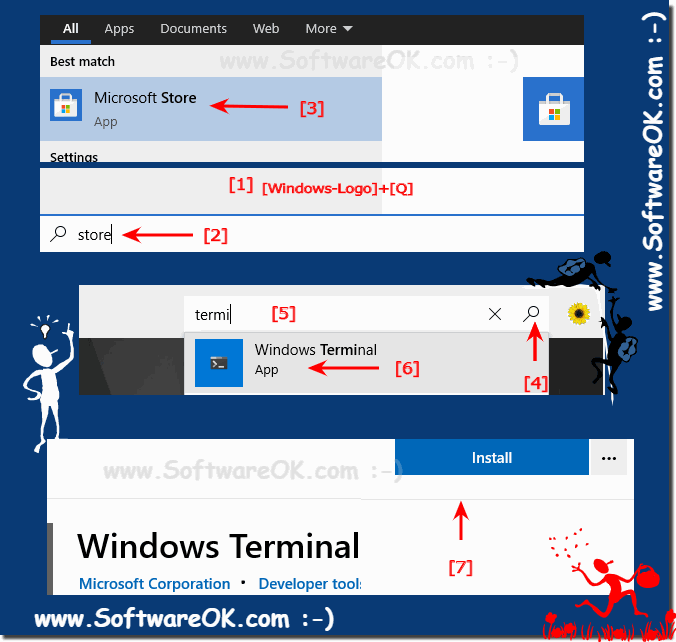 2.) What should you watch out for with the Windows Terminal?
Note that it has not yet been officially tested at this point and users are experiencing various bugs and instabilities! But is on the way to release a final stable version as soon as all bugs have been fixed!