With MS Windows 11/10 you can start the error checking of the disk quite fast via the file explorer,
by simply starting the Microsoft Explorer with the
[Windows Logo + E]
shortcut key. Now open the This PC. / earlier Computer) and
right-click on the drive or partition
to be checked. A menu will appear, just go to Properties of the drive and then click on the corresponding disk (hard drive) which should be checked for errors.
See also: ► 
Use Disk Cleanup in Windows 11/10 for unnecessary files, how to?
or: ► 
Repair Corrupted Windows System with simple cmd.exe Commands!
(Image-1) Check the HDD or SSD from Windows-10 Explorer!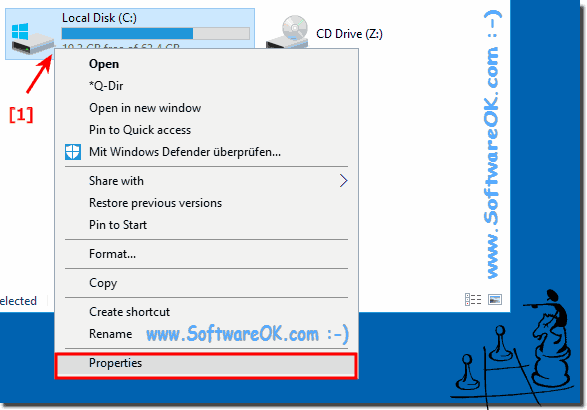 (Image-2) Check the C Driver in Windows-10!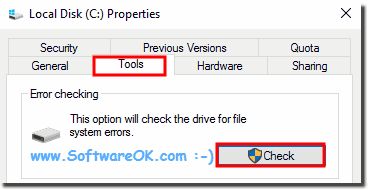 In the window that opens, click on the "Tools" tab in the Error Checking group box and click the Check button.
Then the window with the options for the data volume check opens, 
Then just click on the button
"Start", (
... see Image-3
)
If you are not an Admini, you may be prompted to enter an administrator password, please contact the network administrator.
Scan drive if no check required, otherwise check media, usually takes one to two minutes depending on the drive size!

(Image-3) Error Checking Local Disk in Windows-10!