It is easy to disable the screen lock, or turn off the password query under Windows 10!
Please open the Windows 10 settings, for example by using
Windows-Logo + I
 Keyboard Shortcut.
Please click
Accounts
 and
Sign-in options
.
And change
Require sing-in
to
Never
. (
... see Image-1 Arrow 1 to 4
)
(Image-1) Disable Password when resume from Sleep in Windows 10!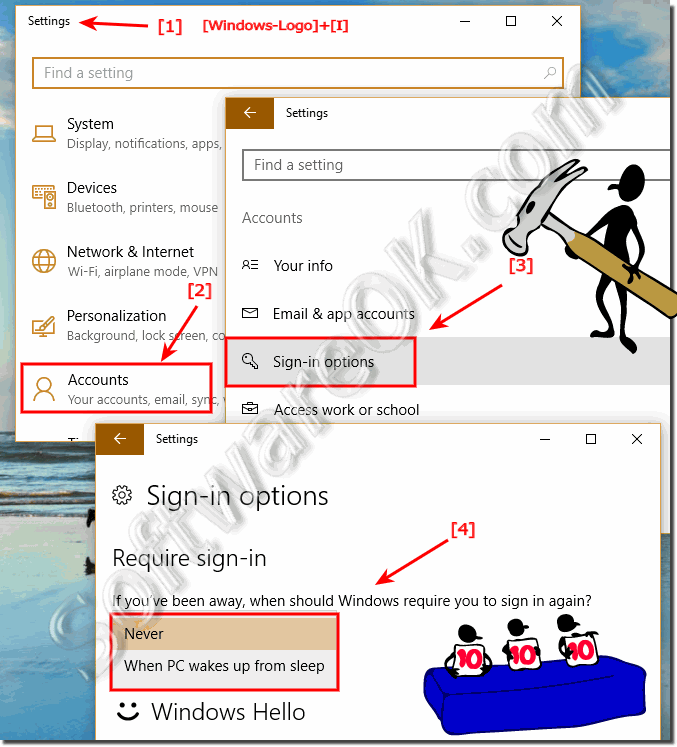 This example is for all Windows 10 Home, Pro, Enterprise, ... 

Info:

The elegant solution to disable the screen lock is written not only for Windows 10 Profesionel. As you can see above on the screen capture screen shot at Windows 10 Screenshot, it is quite easy to change, adjust and disable this, you can disable this simple and fast screen lock solution without any problem even on other versions of MS Windows 10 operating systems, no matter if it is a plain Windows desktop, or whether the screen lock problem prepares in the meantime in the German course on the Tablet, Surface Pro / Go, or even a server operating system.