It's easy to
check if all folders enjoy the Defender virus protection

on Windows 10!

There may be a possibility to use 

the Malicious Software Removal Tool

that is already installed on Windows 10. If you want to make sure that any storage devices attached to your computer are scanned for unwanted software and malware, you may need to manually configure or verify this.





1. Please open the

Windows 10 settings

 simply

Windows-Logo + I

 and enter the text

"defender"

.

2. Scroll to the item 

"Manage settings"

3. Scroll to the item 

" Add or remove exclusions"



4. And check if folders or complete hard disks are excluded!

(

... see Image-1 Point 1 to 6

)




(Image-1) Check if all folders enjoy virus protection under Windows 10!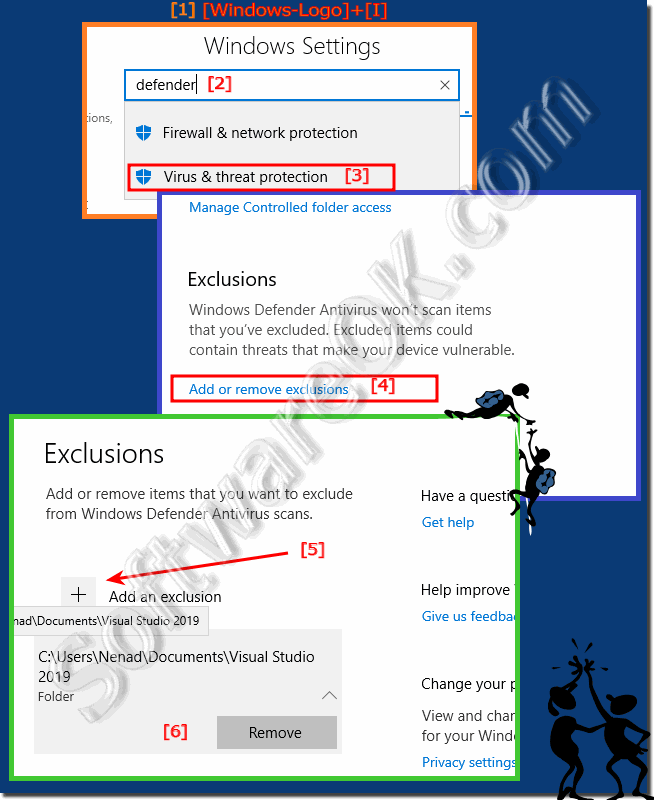 Info:

In this case, make sure you update it with Windows Update so it can find the latest malware. After you follow these steps, Windows Defender Antivirus also checks removable media that you have attached to your computer. If you want to undo the changes, just follow the same instructions!