In Windows 11, it is so easy to reset Windows 11 to the factory settings without new install of the Windows 11 PC!
Content:
1.) Initiate system reset of Windows 11!
1. As always Windows 11 settings, just open the 
Windows Logo + I
  keys
2. On the left side
System
then on the right side scroll down to  
"Recovery"
3. In System > Recovery to the point
Reset this PC
4. And easy
reset
the Windows 11
PC
(
... see Image-1 Point 1 to 4
)
(Image-1) Easy Reset Windows 11!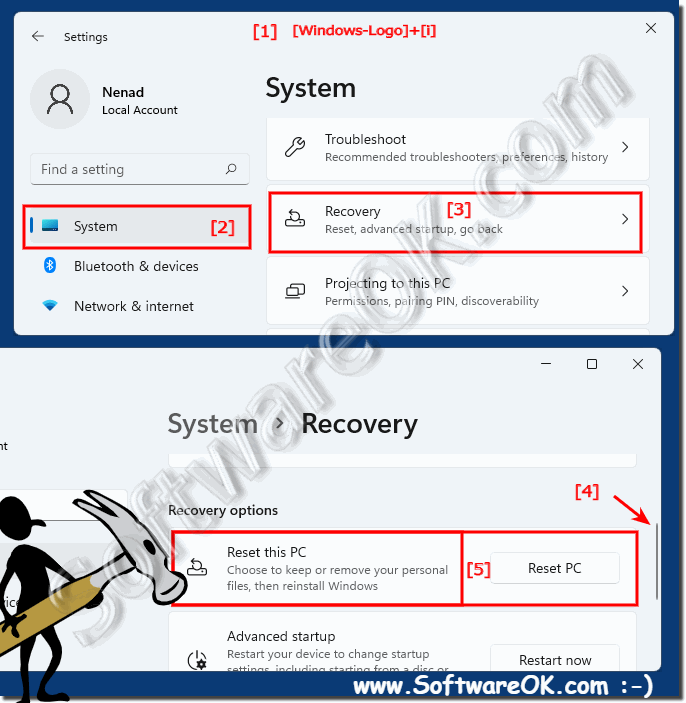 2.) Select options for Windows 11 reset!
For example, here in the My Documents are kept and do a local clean install of Windows 11 which is very handy because your own files are not lost!
Nevertheless, you should make a
backup of My Documents on Windows 11
in case something goes wrong!
Continue with: ► 
Confirm the reset action!
(Image-4) Windows 11 Reset to Factory default settings!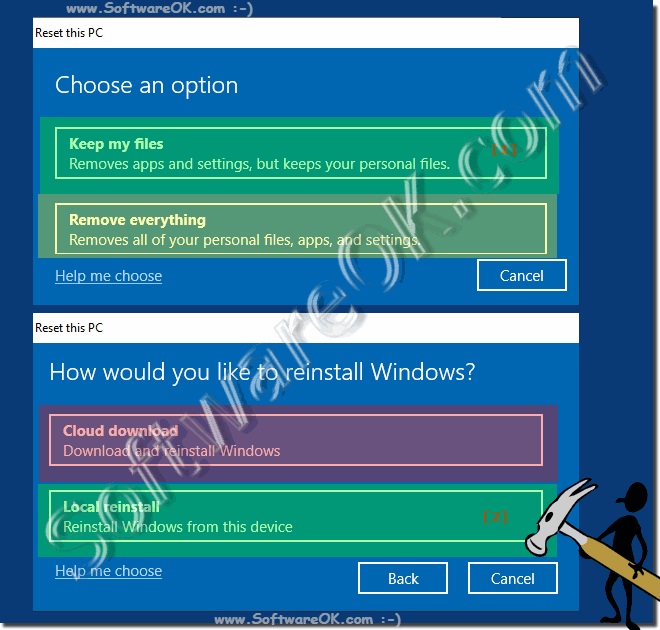 3.) Confirm the Windows reset action!
Confirm the changes! The Windows 11 reset takes 15 to 30 minutes depending on what data you have on the hard drive and how big the
My Documents folder is on Windows 11
!
(Image-2) Easy Reset to default factory installation of Windows 11!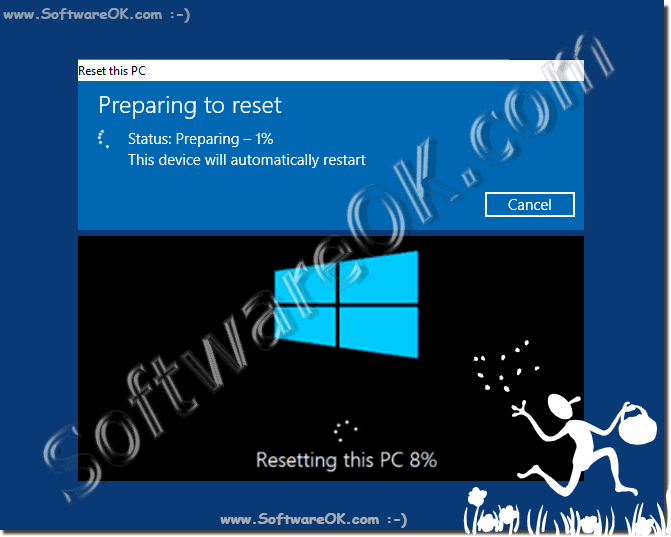 PS:
A newly installed Windows system naturally works much faster and more reliably. You now know how to reset Windows 11 to factory settings and how you want to handle your own files is easy!