It is very popular to simply take notes on the desktop in MS Windows 11 OS, to create brief notes on Windows 11 Desktop!
The short notes in Windows 11 are so good that no alternatives are necessary, even if there are free ones such as Short-Note Clone ► 
Desktop-Note-OK for Windows. 
 A new version was introduced under Windows 11, which works well on the new Windows 11 platform and is even optimized for the MS Surface and tablets. 
Content:
1.) Start sticky notes in Windows 11!
1. Press the Windows logo key
2. Enter
"sticky"
directly via the keyboard
3. Start short start
Short Notes
with the Enter key or (Pin on Windows 11 Start)
4, And start entering short notes
(
... see Image-1 Point 1 to 4
)
(Image-1) Sticky Notes on the Windows 11 Desktop!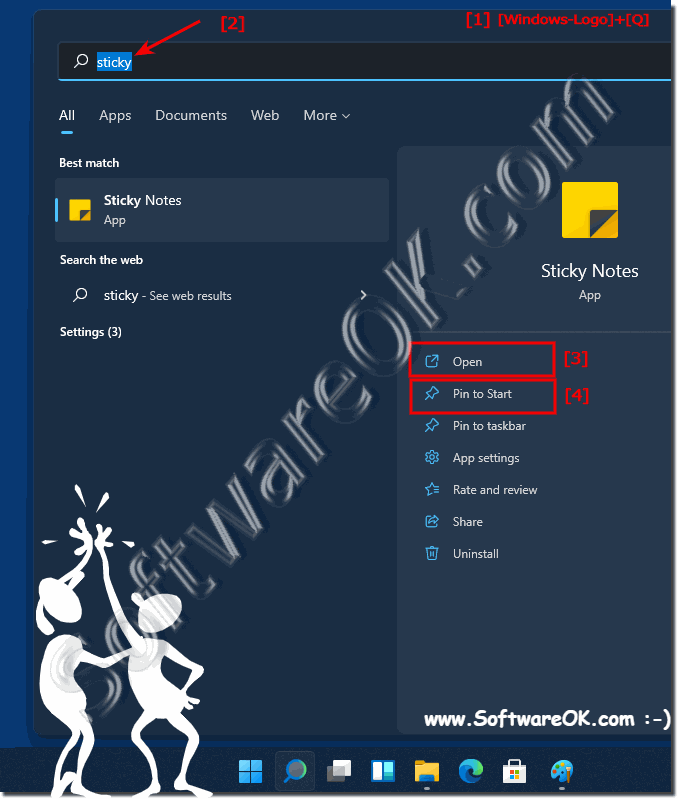 2.) Difference between sticky notes and short notes APP? 
There is no difference between sticky notes and sticky notes because sticky notes are sticky notes. You can also detect it from the task manager!  
1. Ctrl + Shift + ESC
2. Highlight Sticky Notes and right-click
3. On Properties
(
... see Image-2 Point 1 to 3
) 
And you can see that StickyNotes and Sticky Notes APP are the same!
More on this: ►► Find out the 
command line of programs under Windows 11 and 10!
(Image-2) Short Notes versus StickyNotes!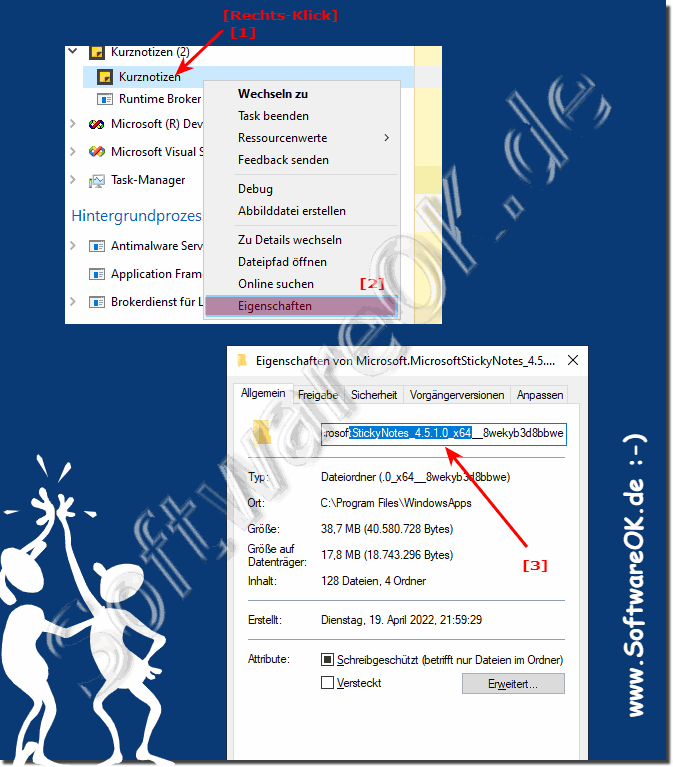 3.) Function and writing with a pen?
If your Windows 11 PC has a stylus, you can draw or write notes directly on a sticky note. You only have to start with a blank note, note that each note can be either typed text or writing with a pen, but not both.
More tips:
4.) More tips for notes and Co. on Windows OS!