An example how to see the simple feature to get CPU and Memory usage about the to-tray, ergo notification area in the Windows Task Bar!
(Image-1) See the Windows CPU and Memory usage!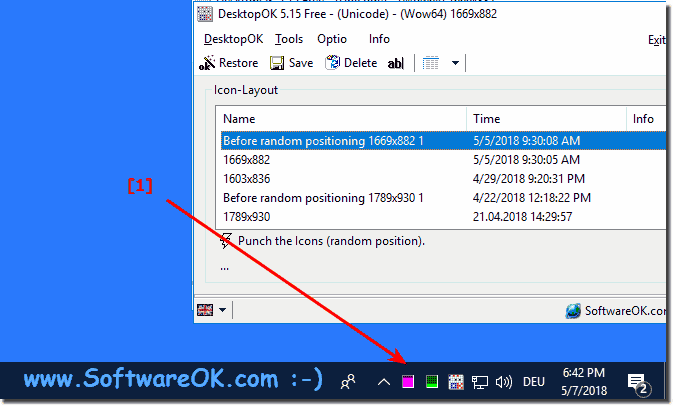 A simple Solution to see the CPU and Memory usage from your Windows Computer, easy to see from the notification area on you Windows PC and very useful. 


The get CPU and Memory usage, you can easy activate to see the PC load balance.
Just getting the CPU and memory utilization determined is really very easy and practical and really does not cost anything. Is suitable for beginners and experienced Windows users, for all Windows computers and it does not matter if it is INTEL, AMD, or other CPU.
More information about Desktop-OK can be found in the
... DesktopOK FAQ
.