Here's a simple example of how to quickly and easily change text in Quick Text Paste, even if it's a lot!
Content:
1.) Changing certain texts in the selection menu!
If you are using a shortcut with multiple menu entries, hold down the Shift key and  select the text or shortcut command, and the 
QuickTextPaste
 window will automatically pop up and highlight the appropriate command.
(Image-1) Quickly changing texts in Quick-Text-Paste via menu!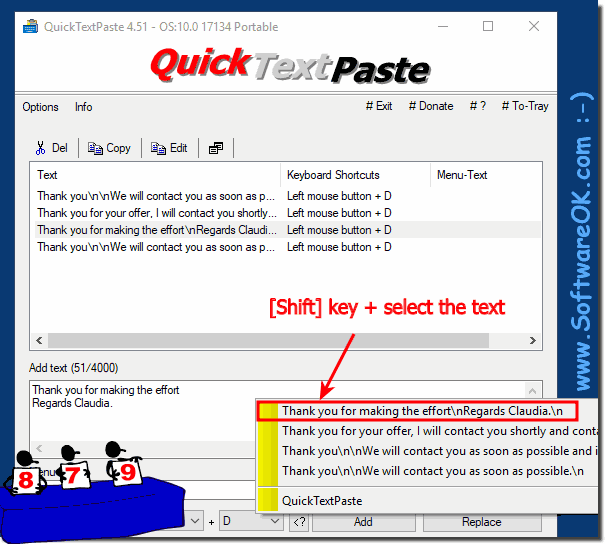 2.) Change comands / text in the QuickText paste list view!
1. Select the text to be changed (... see Image-2 Point 1)

2. If necessary, change the text  

3a. 
Pressing the Add button will make a copy or create another entry. 

3b. 
Pressing the Replace button replaces the currently selected text / command.  
Tip: The keyboard shortcuts for each keyboard command can also be changed.  
(Image-2) Change texts for fast paste commands via clipboard!