It is easy to see the folder size in the status bar in the Quad Explorer on for Example Windows 11, 10, ... an MS Server 2022, 2019, ... !
In the status bar, you can optionally enable folder size and other useful information, depending on what your individual file-management in
Quad-Explorer
needs are.
No matter if you want to recognize the folder size in the status bar on the Windows desktop computer or on the tablet, Surface Pro / Go, or even an admin on the server operating system, it does not matter how great it is to use older versions of Microsoft's Windows operating systems is a directory.


You can not only see
in the "Size" column
, but here you can get some extra information for that, or the marked objects. 
(Picture-3) Size and more information about file folder in the status bar!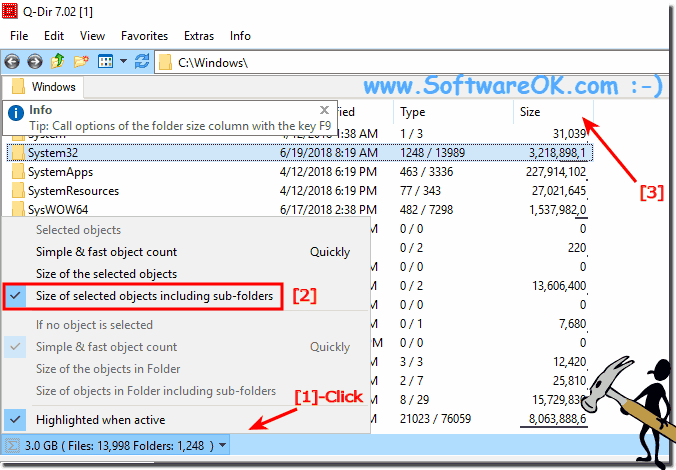 Info:
As you can see, the
status bar can
 still be used to display a variety of helpful file information.
Without losing track of the file management.If it is only about the folder size!