It is quite easy to activate file extension in the file-type column on Windows 11, 10, ... etc. !
Please activate the file extension in the Type column
(
... see picture-1 item 1 to 4
)
Please always use ► 
.... the latest version of File Explorer Q-Dir
! 
The file extension in the Explorer view can be very helpful if you always want to know exactly which file extension it is.
This example as a solution to detect file extensions faster, easily and easily deploy on earlier versions of MS Windows operating systems whether it's a Windows desktop, tablet, Surface Pro / Go, or even a server operating system. It has been tested on all and successfully verified.


(Picture-1) File extension of the Type column from File Explorer!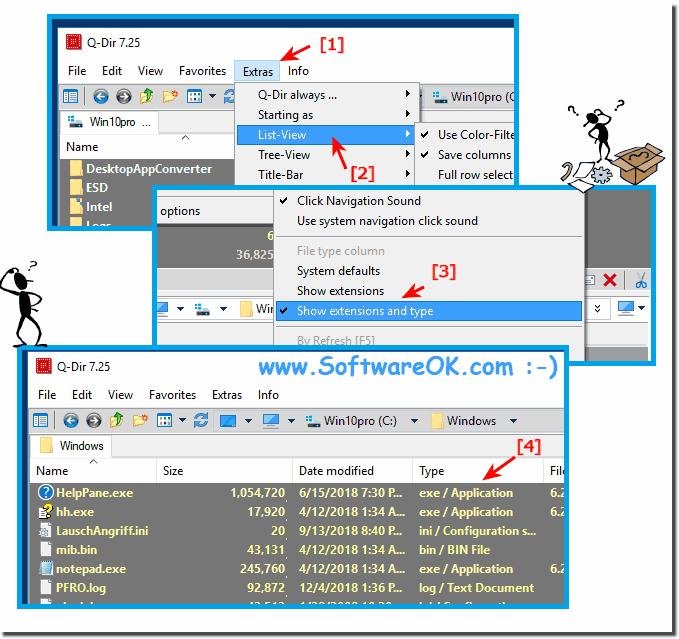 Info:
It really makes very good sense to enable this enhanced file type column feature to enable the File Type column to use as a solution, whether in the new MS Windows OS, or on any of the following operating systems: Windows 11, 10 Pro, Enterprise, Home, Windows 8.1, Windows 8, Windows-Server 2019, 2016, 2012, Windows 7 Basic, Professional, Starter, Ultimate it has been tested and successfully
verified
at all
.