Quite simply you can influence the auto expanding time in the Explorer directory structure on all Windows 11, 10, ... OS!
When the automatic unfolding is run, affecting the directory structure also works in new Windows 10 builds.
However, you can enable this feature on older versions of Microsoft Windows operating systems, whether it's a Windows desktop, a tablet, Surface Pro / Go, or even a server operating system. The
 automatic unfolding has been tested at all and successfully verified.


(Image-1) Explorer tree view automatic time to expand while dragging!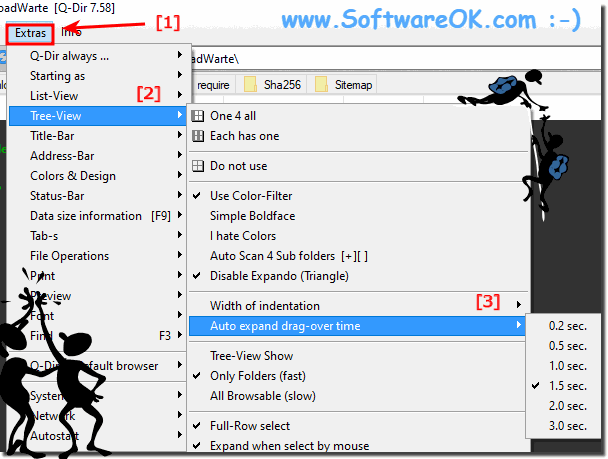 Info for Gernleser:
It is really very useful and beneficial to use this variable Explorer directory time function, it is a simple, yet effective tool to decide faster under Windows Explorer the time when the subfolders automatically expand this is to be able to set variably really useful.
It
 does not matter whether the folder options in the navigation area are
"
Expand
to open folders"
, whether in the new MS Windows 10 OS or on one of the following operating systems: Windows 11, 10 Pro, Enterprise, Home, Windows 8.1, Windows 8, Windows-Server 2019, 2016, 2012, Windows 7 Basic, Professional, Starter, Ultimate.