It's easy to open a new Explorer window as a tab in Quad Explorer on all MS OS!

A new Explorer Tab in Q-Dir is no big deal, you can easily use this simple and fast Explorer window as a tab solution on older versions of Microsoft's Windows operating systems, whether it's a Windows desktop, tablet, Surface Pro / Go, or even a server operating system is. 


Here are two simple solutions:
Solution 1: Open new Explorer Tab!
Shift + mouse click!
(... see Image-1 Point 1 and 2)



(Image-1) New Explorer Tab in Quad Explorer Click + Shift key!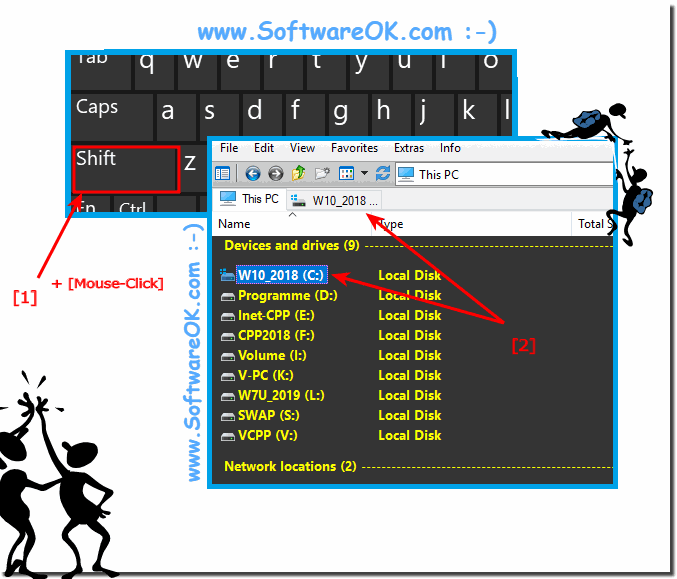 Solution 2: Open New Explorer Tab!


Shift + Enter key!
(Image-2) New Explorer Tab Mouse Click + Enter button!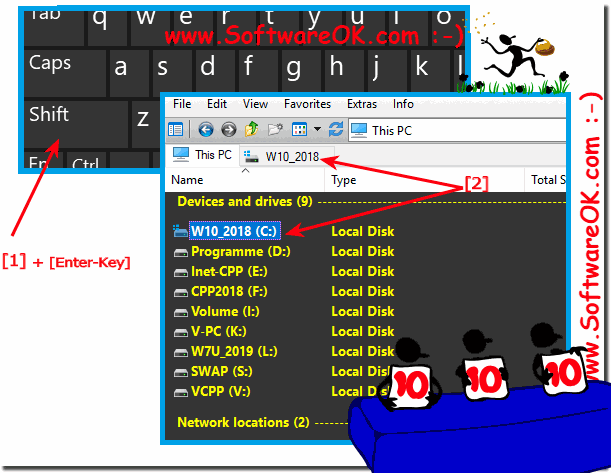 Info:
It really makes good sense to use this Explorer in the tab Solution, it is a simple yet effective tool to move files back and forth faster.
It really makes a lot of sense to use this improved Explorer in the tab solution function, the Explorer in the tabs does not matter if in the new MS Windows 10 OS, or on any of the following operating systems: --- OS_Windows6 --- it was attached all tested and successfully verified at all.