Windows Server 2019 ISO File Download Free Steps to Download Windows Server Insider Preview Builds!
Windows Server 2016, 2019 is installed using the same procedure as in the old procedure. Just download the Windows Server 2019 ISO file and install it on Virtual Box, Hyper-V, or a VMware virtual machine as well as on a real personal computer! 
Server 2019, 2016:
https://www.microsoft.com/en-us/evalcenter/evaluate-windows-server-2019?filetype=ISO
►► 
x64 Server 2019 German - Download
! ►► 
x64 Server 2019 English - Download
!
(Image-1) Windows Server free download!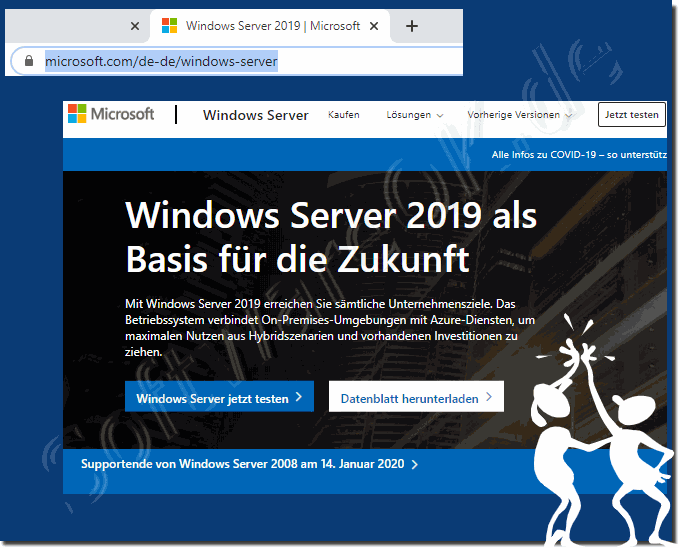 Windows Server 2019 is based on the strong foundation of Windows Server 2016, which is widely accepted by MS customers! Even if Windows Server 2016 was the fastest accepted version of Windows Server, since the start at Ignite 2016 many have been busy using the knowledge about this product in Windows Server 2019 to make their profits even better and better on the new version to make higher! 
The future challenges and the development of the industry as well as the hybrid systems, security, application platform and hyper-converged infrastructure bring numerous innovations in the new MS Windows Server 2019.