Just print the file explorer thumbnails to see it on paper on Windows 10, 8.1, seven, ...!
In the file explorer, change the
view to Thumbnails (extra-large icons)
 Use the Print button
in the Quad Explorer
toolbar, or simply click on Print via the main File Explorer main menu, the current folder view is always printed , Large Icons (Thumbnails), File Detail List, List, .... depending on what you want to print in File Explorer.    
(
... see Image-1 point 1 and 2
)
(Image-1) Print Thumbnails from File-Explorer Views!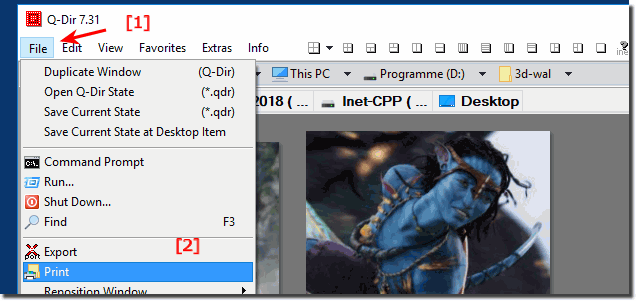 (Image-2) Thumbnails Explorer Print Example!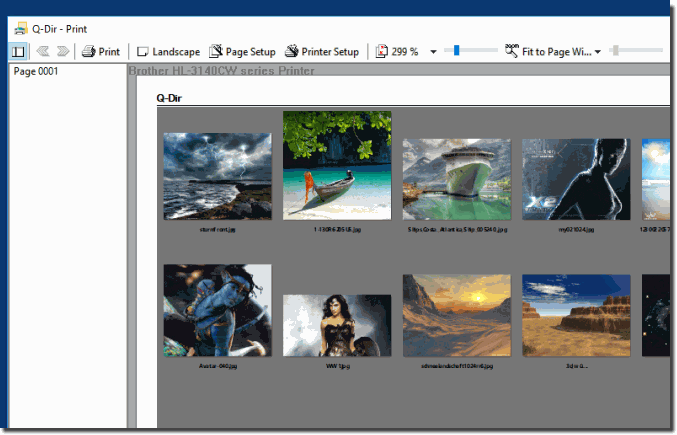 Info about thumbnails expression!
It is really sometimes very useful and beneficial
thumbnails
 to print as thumbnails-paper overview, it is a simple, yet effective directory printing tool for thumbnails in the 
Quad Explorer
, it has been tested at various MS OS and successfully
verified
.