A simple 3d tunnel based on OpenGL, the program has no great sense is just a tunnel programmed in C ++ for Windows 11, 10, ...!
Everyone tries to write a game with OpenGL. You should start with a simple algorithm such as a tunnel or a maze to understand the drawing routines in OpenGL. Converting to 3D is very easy with OpenGL. The 3D drawing routine just needs to go through the array and draw walls. That is very easy. T
hen you can 
write 
something like ► 
CoronaKO
!
Only 45 KB in size!
Content:
1.) What is this 3D OpenGL Tunnel good for?
The small 3D tunnel program is very small and the speed is individually adjustable and can be changed from very fast to very slow, otherwise it is just a simple tunnel that appears on the screen!
(
... see Image-1
) 
(Image-1) Tunnel3dOK OpenGL!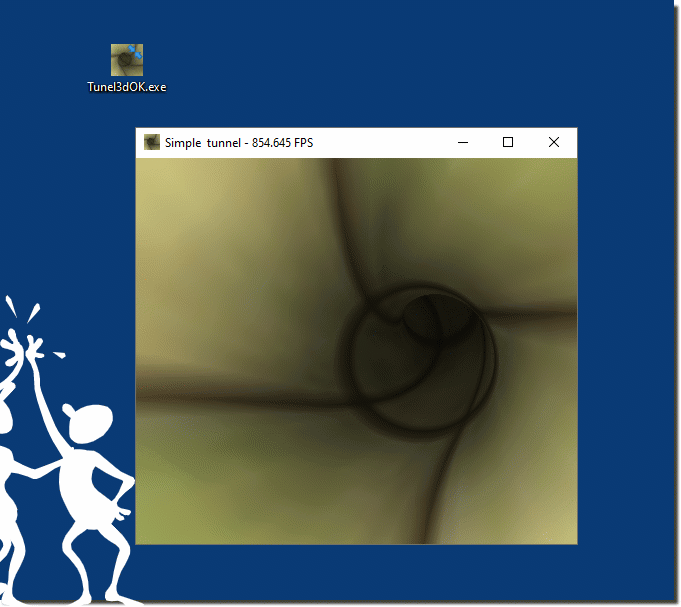 2.) The installation and deinstallation of Tunnel3D!
Please
download Tunnel3dOK
and start it from the Windows 10 desktop, for example. The software is suitable for all Windows operating systems, x64 and x32!
(
... see Image-1 Point 1
)
How to uninstall the Tunnel3dOK under Windows!
Please
close the program menu ► "Quit"  or with the [ESC] key ;-)
and delete the "Tunnel3dOK.exe"  
(Image-2) Tunnel3dOK OpenGL installation and removal!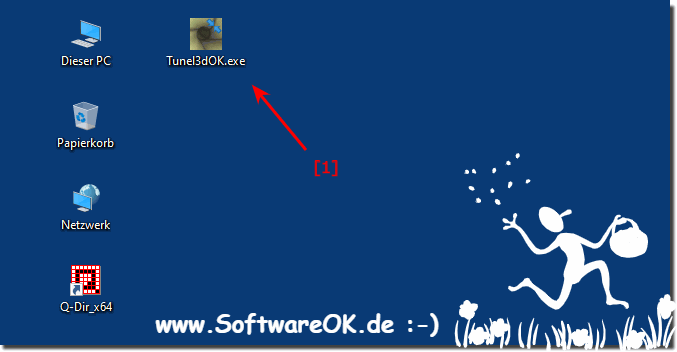 3.) The Tunnel3dOK download!
4.) More information!
Is the Tunnel 3D OK free for commercial use? 
Yes! the Tunnel-3d-OK for Windows is free for commercial use
Tunnel-3d-OK for Windows is suitable for:
Windows 10
, Windows 10 Pro, Windows 10 Enterprise, 
Windows 10
 Home, 
Windows 8.1
, Windows 8.1 Enterprise and Pro, 
Windows 8
, Windows 8 Enterprise and Pro, 
Windows 7
, Windows 7 Enterprise, Windows 7 Home Basic, Windows 7 Home Premium + Professional, Windows 7 Starter + Ultimate, , X64, x86 und x32 alle Windows, MS Windows Server 2019, 2016,2012, .
5.) ... Version Info Tunnel3dOK! 
1.03 17 FEB 2021 
Deactivating V-Syncro via wglSwapIntervalEXT to always get the full / maximum FPS number 
1.01 2020 
The first version
6.) ... In work an extended benchmark under 1 MB!
Preview ;-)
Info and Download: ►►►
3D.Benshmark.OK 
(Image-3) 3D OK benchmark at work!