Many users ask about using DesktopOK_x64.exe, or DesktopOK.exe, what should I use or what is better to use! 
Some user has problems with the x64 version of DesktopOK under Windows 10 problem is unclear, then if the x32 version is used, everything works better.
Just try the functionality is the same, there is no limitation and the EXE is smaller.
I'm looking for the reason! 
Both work fine, but right now DesktopOK.exe is more stable on x64 than DesktopOK_x64.exe 
(Image-1) ) x64 or x32, x86 version of desktop ok on Windows!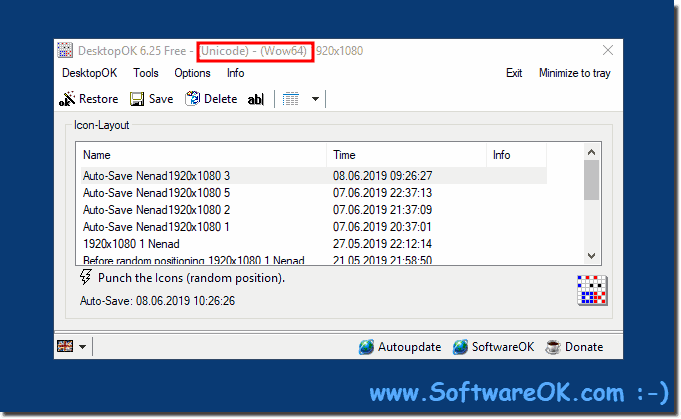 What can I do if I still have problems with DesktopOK is a frequently asked question Restart the Windows operating system, please
perform a proper Windows reboot
.
If the problem persists with DesktopOK just contact them.
FAQ 33: Updated on: 8 June 2019 10:25