Yes, the printing of the directories works in all Windows operating systems, no matter if Windows 10 with IE 11, or 8.1 with IE 10, or under Windows 7 with IE 8!  

Many users of modern Windows operating systems want to be able to print the directory from the Windows Explorer, a Windows directory printout function offers itself here, this function gap is closed by the free tool Dir-Print-OK.


(Image-1) Printing the folder list on all Windows operating systems!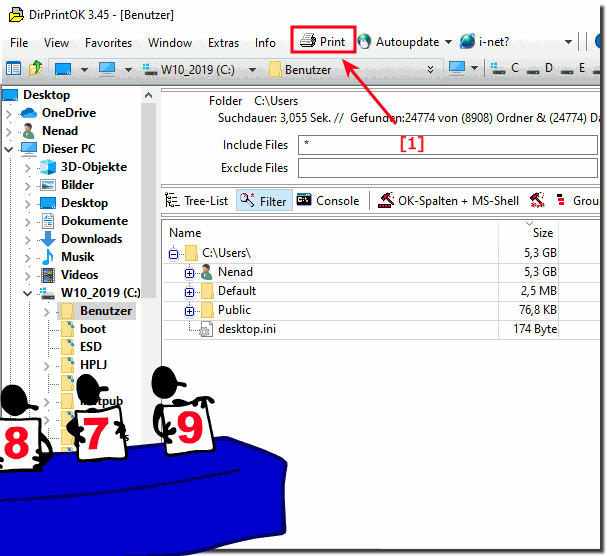 Printing a list of files!


Printing a list of files is hard work with Windows Explorer.

In fact, it is almost impossible.

DirPrintOK is a fast and efficient utility that lets you print a list of files that reside in any folder and in any number of subfolders.


The solution is very easy to print directories and folders contents!
Easy to use is DirPrintOK and highly configurable.
Besides being very easy to use, you can customize file lists to suit your own preferences.
Lists only file names, or contains file size, date, time, path, extension, attributes, creation date and time, date and time of access.
Furthermore, you can format your output as text, HTML, or as a list of delimiters!





The solution ergo instruction, is one of the best folder content print solution is not only written for Windows 10.
 


FAQ 12: Updated on: 15 September 2019 21:12