Please Sleep in Dont Sleep can be deactivated quite simply, via Windows To-Tray (info-area of the Task-Bar) or in the program itself!


By right clicking on the To Tray symbol of Don't Sleep or in the program itself! (... see Image-1)

In Please Sleep mode is the Don't-Sleep mode disabled and vice versa.

When deactivated, of course, both are deactivated.

Please use ... always the latest version of Don't Sleep!



(Image-1) Disable Please Sleep in Don't Sleep!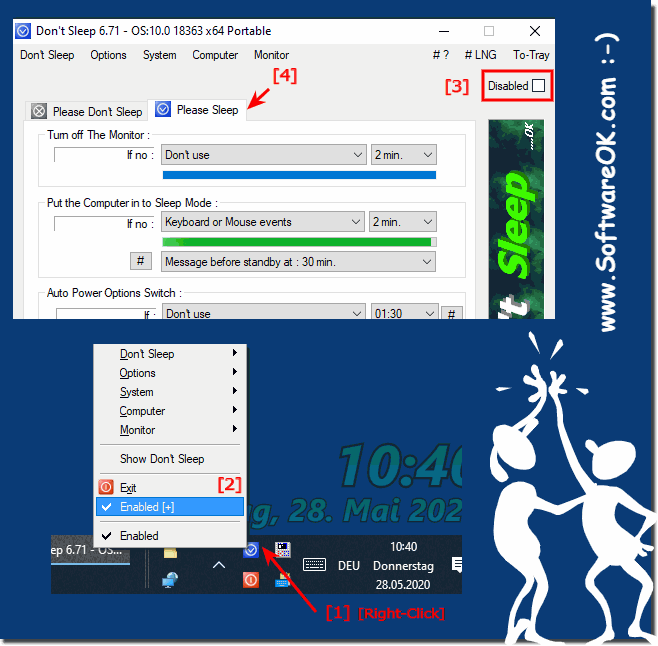 FAQ 12: Updated on: November 16th 2017 19:57