If the copying process stops or hangs under Windows 11, 10, ..., it can have various causes, it does not have to be a virus or malware!


You don't have to use third-party software right away, even if there is good one, but it can be fixed with the Windows on-board tools, you have probably already canceled the copying process and correctly restarted Windows!

Windows restart can be  initiated with the key Windows + R and the command  shutdown.exe /r /t 0 or the forced restart  shutdown.exe /r /f /t 0  the correct restart eliminates many problems!



If the copying still hangs afterwards, the following problem treatment may well lead to success! 



It is very often the case that with a large number of small files, Windows Defender checks the files when they are copied. If you are sure that they are clean (virus-free), you can temporarily deactivate the Defender for the copying process and then start the copying process again and then deactivate the Defender again! 

1. Open your Windows Defender settings 

2. Using Windows + R  and command: windowsdefender://settings/  is the fastest way

3. Now simply click on "Settings for virus & threat protection"

4. And activate your Microsoft Windows Defender or again deactivate

5. Use the switch for real-time protection




(Image-1) The copying process stops or hangs om MS Windows OS!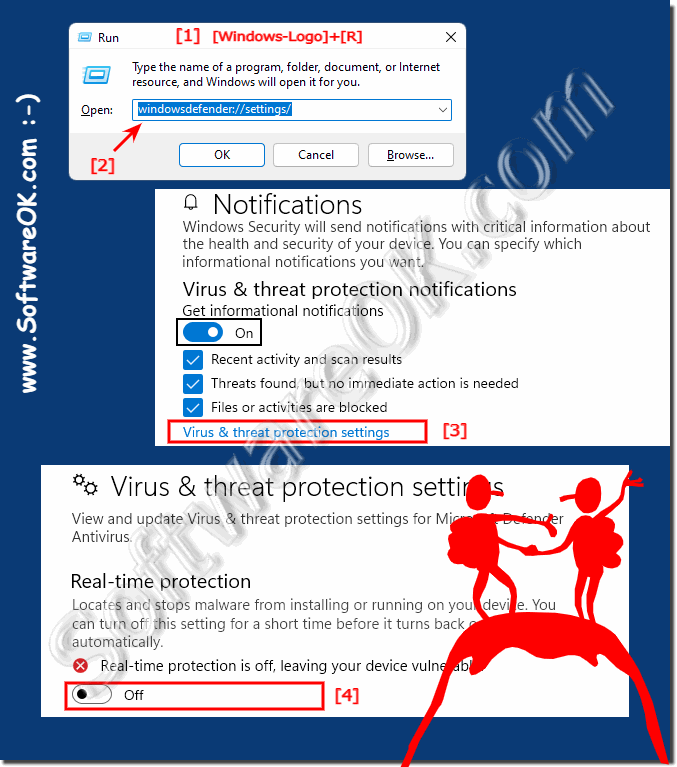 FAQ 39: Updated on: 28 August 2023 17:49