It's easy to hide Amazon orders, remove them, ... that's how it works when it's a secret gift!

You can find some of all orders on Amazon, if you are logging into an Amazon account with several people, the function to hide orders is sometimes very helpful. This question is of particular interest to buyers who buy a gift and do not want their family to see this gift in the list beforehand. Some people find it a little difficult to hide orders on Amazon and it actually does.


Hide ergo remove Amazon Orders from Order-List!


1. Go to the website https://www.amazon.com  and simply log in.

2. Find the Accounts and Lists section.

3. Select  "Your Orders" .

4. Find the order (item) you want to hide.

5. On

"Order details"

◄◄ IMPORTANT point [3]



6. Click on the

"Archive order"

button .

6. Click the button with the same text to confirm that you want to hide your order.
(... see Image-1 Point 1 to 4)

PS: You can find these under Hidden / Archived Amazon Orders



(Image-1) Hide Amazon orders ... this is how it works!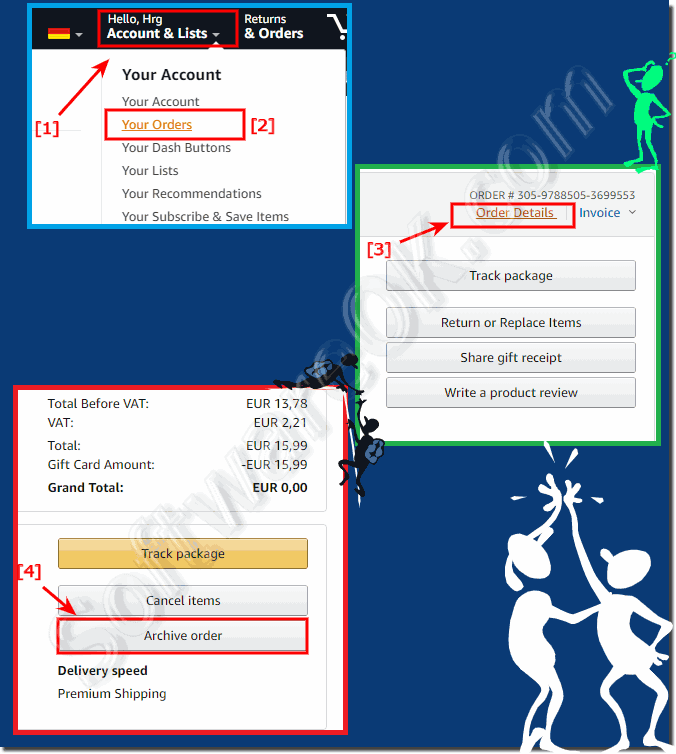 Info:

Clicking this button hides the order. However, you will find all archived orders on the self-titled page. Remember that you can archive 500 orders at a time. When you reach this limit, free up some space. Go to the entire list and tap "Remove order from archive" for your old purchases. You now know how to show and hide orders on the Amazon website and you can explain this to your friends.



(Image-2) Archived Orders on Amazon!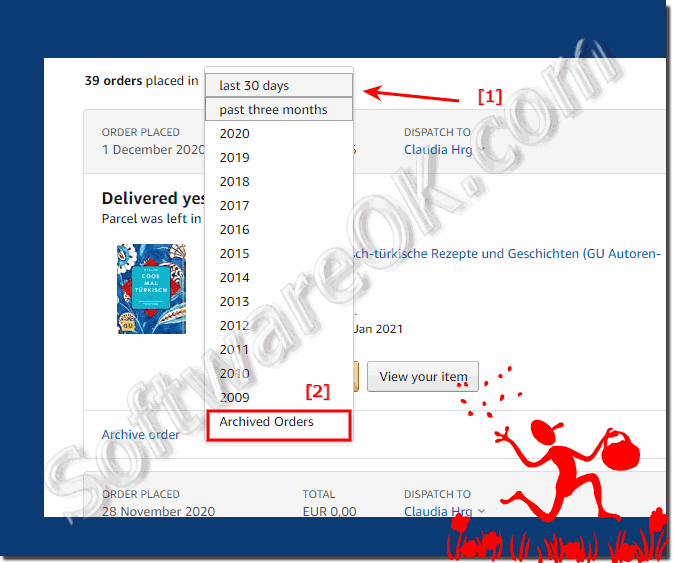 Info:

It is now easy to keep a secret without our surprises being revealed through the course of the process. Whether you have an Amazon Prime account or not, there are ways to simply hide your Amazon order history from the standard view without deleting it. The purchase and browsing history of your entire Amazon account is continuously tracked and recorded by Amazon's sophisticated artificial intelligence system. The ability to access your purchase data can come in handy when reordering or tracking down receipts. If this information gets into the wrong eyes, Christmas, birthday surprises, ... can be ruined.



FAQ 45: Updated on: 3 December 2020 09:41