The answer to this question is quite simple, but you can also call FORD and ask, why they produce cars if there are Chrysler!


But joking aside, There are quite a few programs to do this, but I had bad experiences with some one. In particular, the tests lasted too long and not suitable for all disk!

In IsMyHdOK can you selecting the benchmark duration

The program must not be installed and with under 100 KB, it is very compact and very attractive because it requires no additional libraries or (net-frame-work). It can be used comfortably from Windows 2000 to Windows 7 8.1, as well on Server 2008 and 2012, and on x64 and x32 e.g. x86 operating systems.



(Image-1) Customize e.g. select the Benchmark-Time in IsMyHdOK!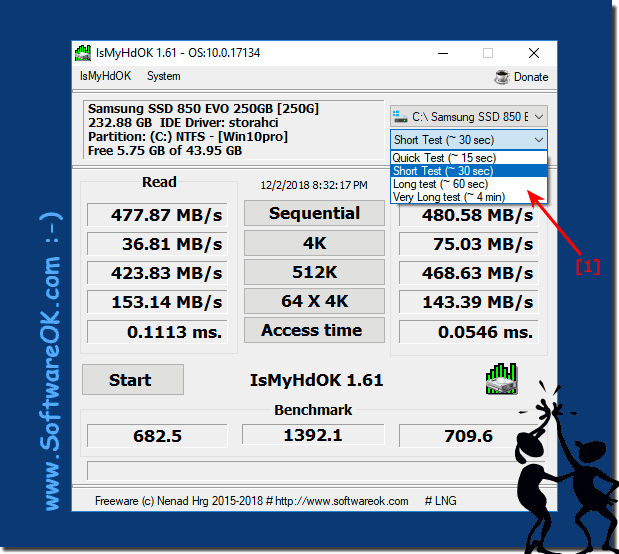 FAQ 1: Updated on: June 12th 2014 12:18