Occasionally, when you write a document in Microsoft Word, you will notice that you end up with an extra blank page!




 

Content:



1.) Empty page in Microsoft Word document! 
The problem arises when pressing the ENTER key so that blank lines are inserted at the end of the paper, but this is no longer a problem, go to the last line and last character in the Word document and press the Delete key until the second page disappears!
(Image-1) Remove the last blank page in Microsoft Word, before Print!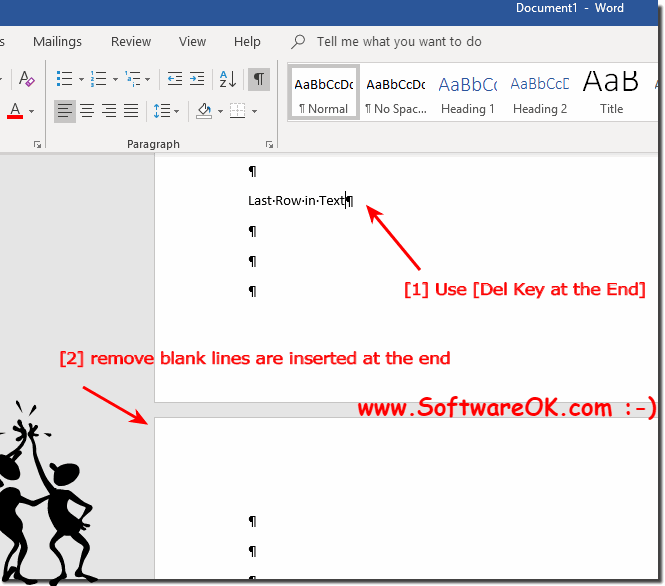 For funny Readers!
At home, I have no paper bin, so I drive "or my friend" our waste paper itself to the recycling yard. That's not very practical, but I do not just know that, I also physically feel what I'm throwing everything away and, above all, how much that is. Every two or three weeks, it is worth to load the trunk, so determined a conventional paper bin full. Makes about 25 pounds of paper a year, which my family disposed of. Not just a little. And so I'm obviously in the general Germany trend. Every German consumes an average of 258 kilos of paper per year per capita. 3 1/2 times more than Chinese, almost twice as much as French. More paper is only used by Belgians and Luxembourgers. So we are virtually vice-world champions in paper consumption, paper expert from the environmental organization Robin Wood. A rather dubious title. By comparison, Brazilians now average on average 48 kilos per capita per year, Africans under 10 kilos!



2.) Why am I sometimes charged for blank pages when I print?
Because page boundaries are not meaningful on web pages, printing web pages that often do not have page breaks can produce similar results. Trailing spaces or newlines can result in a blank page at the end of the document.

The print management system assumes that such blank pages are intentional and prints them as blank pages. To avoid this, you can use print preview and print only the pages that have material printed on them.

Rarely can duplex printing (two-sided) cause problems. Normally, when you print a document in duplex (or when you print to a printer that is set to duplex by default), the application resets the printer to simplex for the last page so that the printer doesn't print two pages together; All Microsoft Office and Adobe applications behave like this. This also ensures that the user's print allocation reflects the correct page number.

If the document has an odd number of pages and you print it duplex, some applications (e.g. Firefox and Internet Explorer) insert a blank page at the end of the document to force the document to print correctly. This is a simpler solution, but introduces errors into the print allocation process and creates confusion for the user.

►►  How to print only the selected text in Office Word?



(Image-2) Only print certain pages!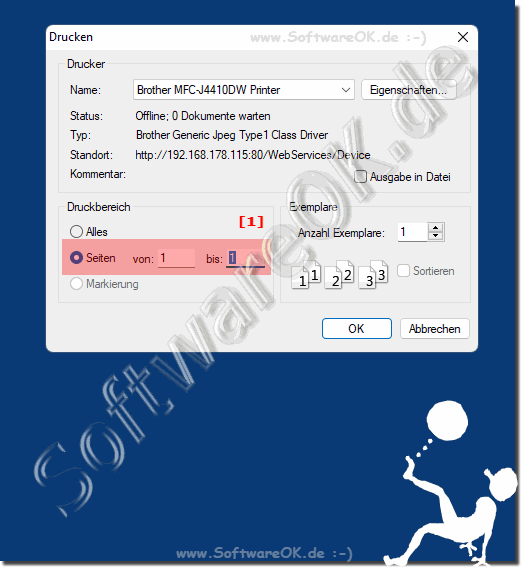 3.) ... More tips on printing pages and Co.!
FAQ 14: Updated on: 1 September 2022 08:05