If you only change the timestamps for directories ergo folder, the solution is easy to filter only by folder and contain subfolders in NewFileTime for Windows! 



Please start New-File-Time click the button "Add the files via Drag&Drop" and dellect only "Include Subfolders" and "Add Folders" (... see Image-1 Point 1 to 3)



(Image-1) Add Folders include Subfolders,but not Add files!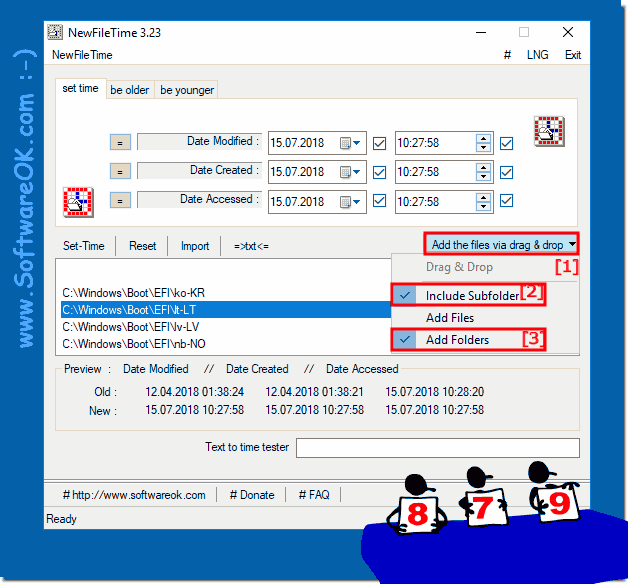 Whether you need to hide your recent activity on a computer or synchronize folder times, using New-File-Time is the best solution for Windows to set dates, times, dates to create, access, or modify to customize files or folders. 


FAQ 10: Updated on: 15 July 2018 15:45