It's easy to replace double spaces in the text, whether in simple Notepad or MS Word 365! 
Here's an example of how to easily replace duplicate "spaces" in text in Windows if you
want to remove
a "double space"
with a specific shortcut that you can of course define for yourself to quickly remove the "double spaces"
Example 1: Remove duplicate spaces in the text using the keyboard shortcut  right Ctrl + A 

[list_text]
text_000=R-Ctrl+A=replace:\n => \n => \n

[list_label]
text_000=Replace/Remove double spaces

[list_order]
text_000=0


See also: ► 
Keyboard Shortcuts for Starting Program Examples
!
(Fig. 1) Double blanks replace text in Windows 10, 8.1, ...!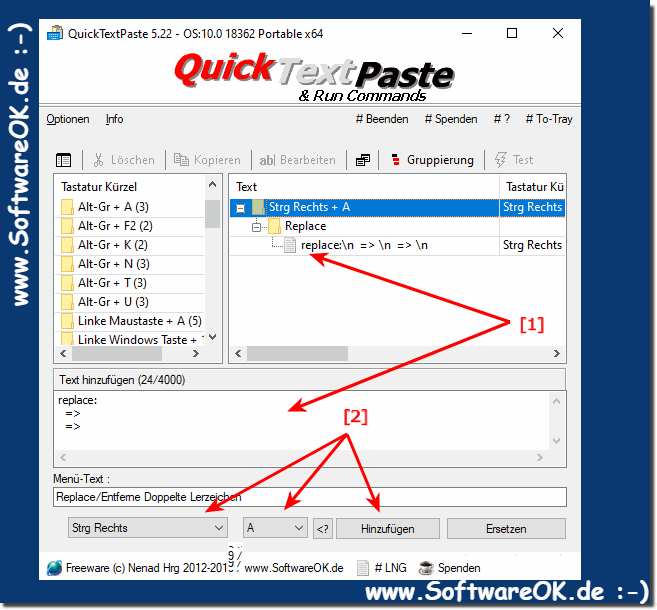 Import the command example! 
Copy example to clipboard
1.
Select text  ► Right-click 
► Copy) 


2. In the QTP menu ► Options ► Bacup ► Import from clipboard