As a result, the Windows user can see in detail the folder structure and understand the structure of the file system also where the space is consumed.
Today storage is one of the main problems that haunt many of us. Regardless of whether you work as an individual or in a small company, lack of space is always a critical issue. When you buy a hard drive, you know that your computer will run out of storage in a few months. 


Please always use 
... the latest version of the portable free storage-analyzing software
 !  
(Image-1) Detailed investigation of the windows filesystem structure!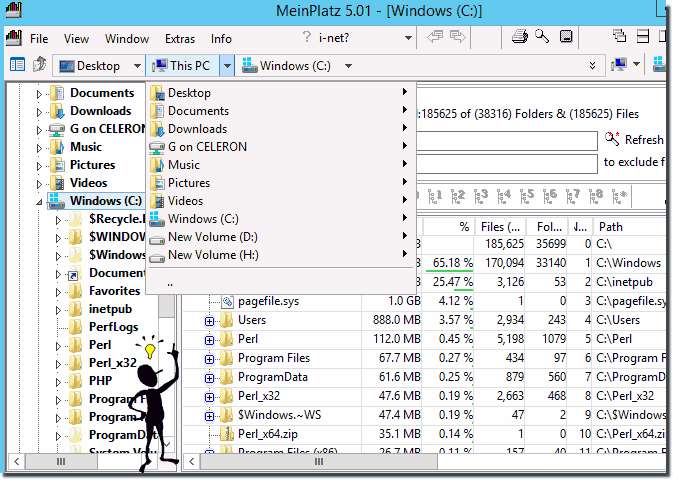 To quickly expand the folder tree to a specific level, the toolbar already has special icons. For easier viewing, you can customize the columns in the program window. 

The scan result can be saved in a separate text file. 
(Image-2) Export windows file-system structure to a file!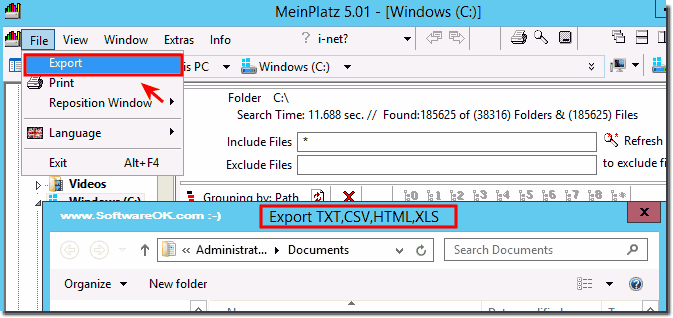 This Free Tool has also a print function with integrated print preview and aspect ratio customization.


Column selection, width and position are taken proportionally 1 to 1 from the tree list view for print on the paper or Microsofts XPS Printer and Virtual PDF Print driver .  
(Image-3) Detailed Print of the windows file-system structure!