Yes, I've also read that you can use the registry key and it doesn't work under Windows 10, 8.1 and MS Server 2019 ;-)



HKEY_CURRENT_USER\Software\Microsoft\Windows\CurrentVersion\Explorer\

via the value AltEncryptionColor can display encrypted files

and AltColor compressed files in different colors

I was able to assign this value, but unfortunately it doesn't work with XP / Vista and Windows 7.

But if you need color in Explorer, whether for system folders, directories or different file types, then Q-Dir is the right program for you.





(Fig.-1) Explorer display colors for compressed and encrypted files!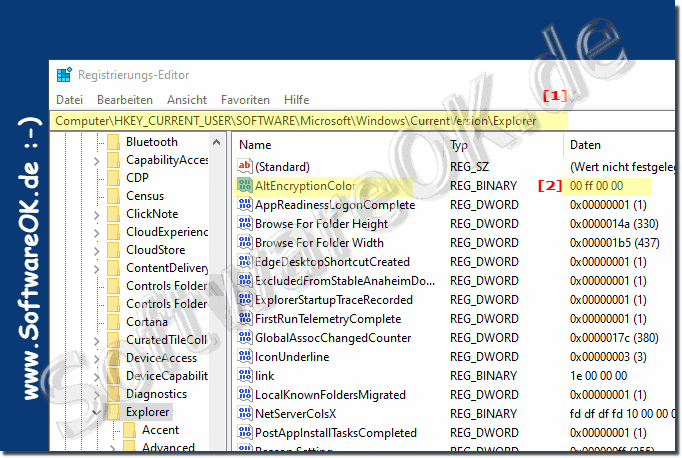 FAQ 52: Updated on: 4 September 2023 10:14