The solution is very simple to query the cell phone credit!





As a rule, checking the cell phone credit is free! By calling the number

*100#

or

*101#,

shortly afterwards the current credit appears on your mobile phone, if it is not a smartphone you will receive an SMS with the current mobile phone credit!


With the pre-pay tariffs, it is not bad to know when to recharge the cell phone!


Here are some pictures from my SAMSUNG after querying the cell phone credit at FONIC (*101)!




(Image-1) Check cell phone credit phone number!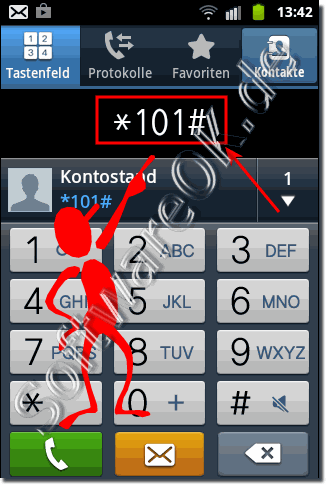 (Image-2) Cell phone credit on the smartphone display!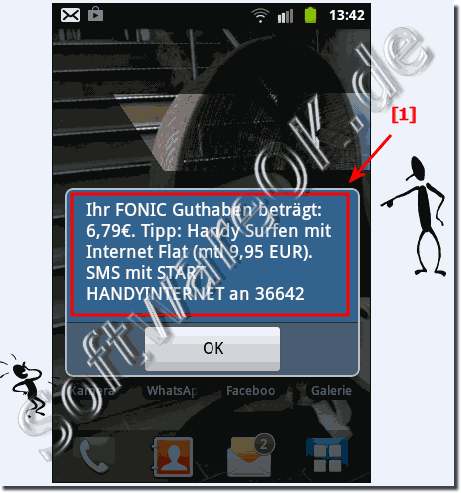 FAQ 27: Updated on: 20 November 2020 07:47