The solution is simple to find the Default wallpapers folder of Windows-10 and Windows 8.1!




If you want to copy the Windows 10 wallpaper images desktop background to another Windows PC.



The Desktop Background Images are located in the folder (directory):


%windir%/Web/Wallpaper

 or 

C:\Windows \Web\Wallpaper

.





This is useful when you want to use the Windows 10 wallpapers for another computer.



You don't need to download the Windows Wallpaper again.

See also: ► use multiple virtual desktops ► Desktop shortcut for the calculator ► desktop background slide show



(Image-1) The folder for Desktop Wallpaper in Windows 10!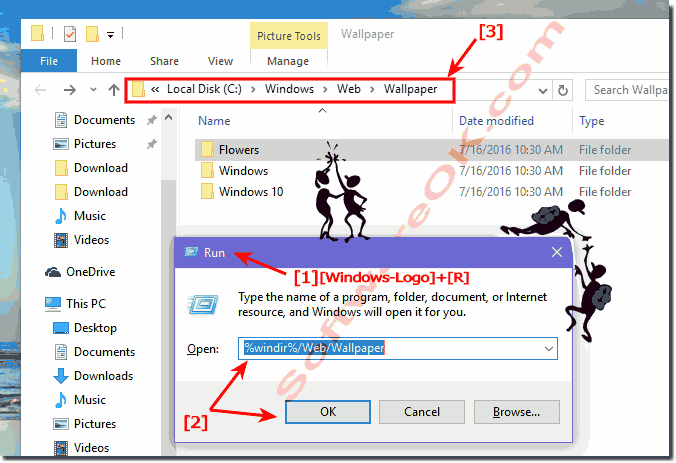 FAQ 199: Updated on: 25 June 2018 16:29