The environment sharing in Windows 11 and 10 to exchange data and documents with nearby devices is one of the most questionable solutions!



Contents:



1.) Disabling environment sharing in Windows 11!
1. Press the shortcut  Windows + i 

2. Then via System to the "System"   to the "Share nearby"  settings (on the right side) 

3. And you can already enable / disable local sharing

(... see Image-1 Point 1 to 4) 



(Image-1) Environment sharing in Windows 11 with nearby devices!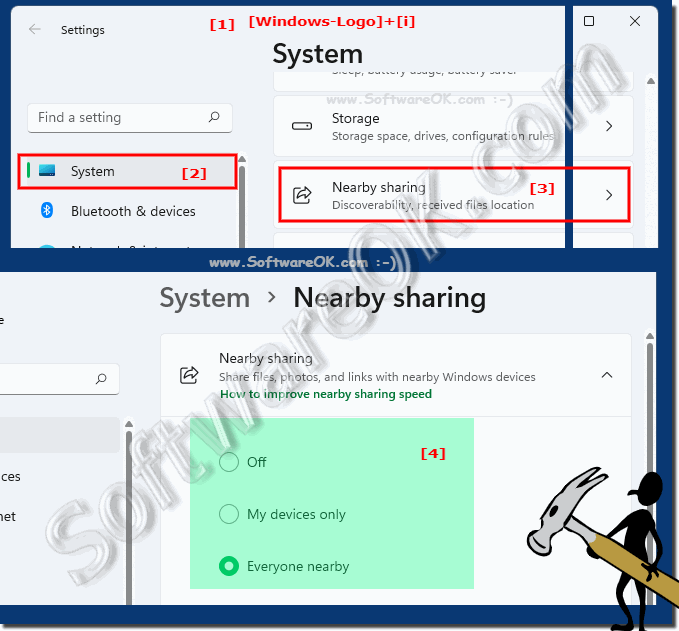 2.) How can I share data between Windows PCs?



Even if sharing files between PCs is supposed to be much easier in Windows 11, you have to deal with it again and again!   

3.) More tips on topic-related network problems in Windows 11!
As always, most of the new features, even if already provided, have small bugs, usually these are also fixed. Presumably it will be eliminated in Windows 11 22H2 Update scheduled later this year 2022. Here is more helpful information!

Simply inform:
FAQ 230: Updated on: 26 August 2023 07:12