It is quite easy to find and use the contrast designs in Windows 11, which can be an advantage in poor light, for the visually impaired or if you have poor eyesight!





See also:►Center for easier operation is missing under Windows 10/11!

1.) Find and activate the Windows 11 contrast themes!
1. Open as always, the Windows 11 settings  (Windows + i)

2. enter contrast

3. Select  Contrast designs

4. Activate the appropriate contrast design





(Image-1) contrast themes designs on MS Windows 11!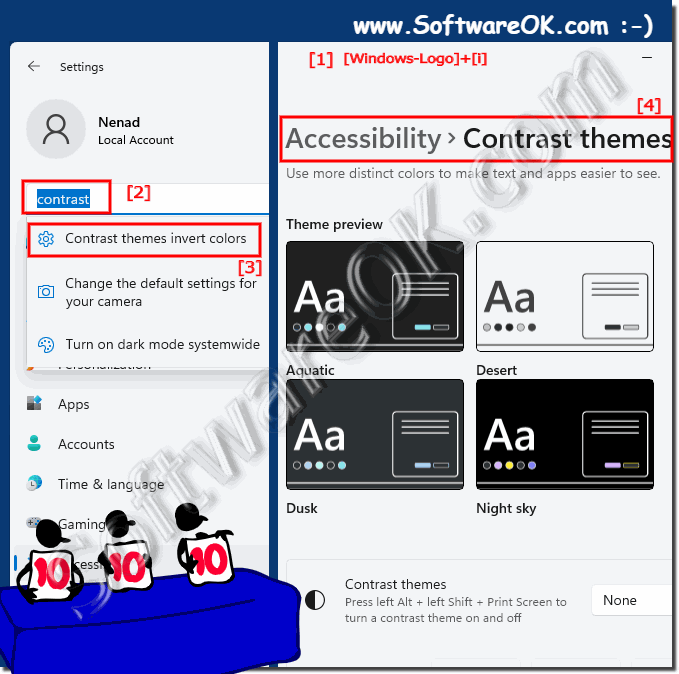 2.) Use accessibility under Windows 11!

Use the keyboard shortcut Windows + U to start  accessibility under Windows 11 !

(... see Image-2 Point 1 and 2)



(Image-2) Accessibility under Windows 11!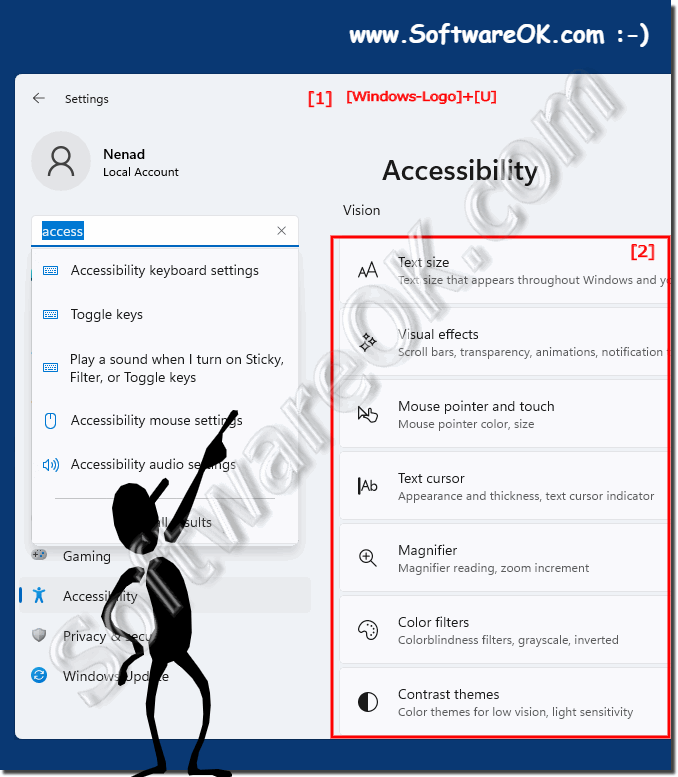 FAQ 61: Updated on: 26 September 2021 18:28