Under Android and Apples iPhone there is the night mode and since Android 7.0 under
Windows 10/11 there is also the brightness setting

!


A handy feature that allows you to implement a fast brightness setting at no extra cost (part of the operating system), the brightness adjustment solution is written for Windows 10, whether it's a Windows desktop, tablet, Surface Pro / Go, or even a server operating system is.



It is really useful and useful to be able to adjust the brightness, it is a kind of color adjustment, but unlike the

calibration of screen colors under Windows-10, it is a simple yet effective tool. 

Please start the Windows 10 settings  simply Windows-Logo + I  and enter the text "light" . 

You have to adjust the brightness here, whether dark or light!
(... see Image-1 Point 1 to 5)

Or the night mode and brightness settings (... see Image-2)

Very practical and innovative under Windows 10 is light and dark mode.



(Image-1) Brightness and Color on Windows 10!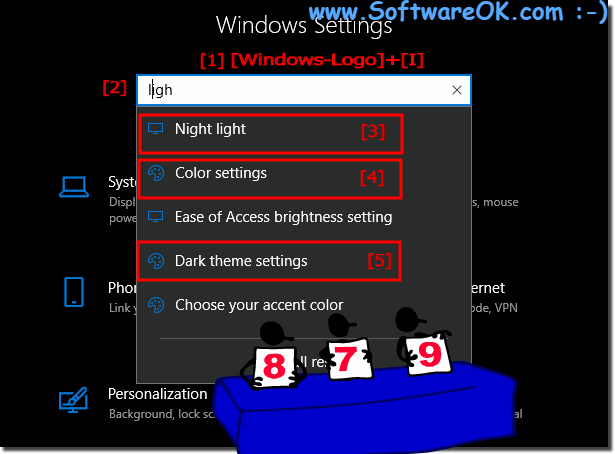 Info:

Without much effort, you can turn off the Windows 10 night mode, which is often referred to as a blue light filter on your Windows desktop PC, tablet, Surface Pro / Go, or a Windows 10 server and turn on. For example, you can conveniently select the period in which the blue light filter is to be active under Win 10. Naturally, the system automatically starts at the individually selected time of day.



(Image-2) Dark and Light mode on Windows 10 with window Transparency!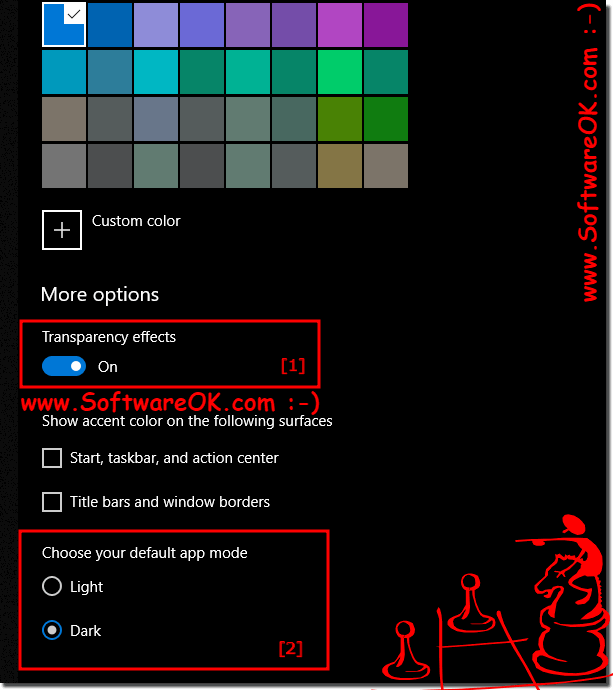 Info:

Practical are the color gimmicks in any case, the night mode reduces the amount of blue light Windows 10 calculator as you know it on the phone screen. PS: Apple has even introduced the iPhone night mode with iOS 9.3 and is thus the leader in terms of eye-friendly work. 

PS2:
Please note that for LCD flat panel displays, the manufacturer's default values ​​are often the most comfortable and best.