With themes you can quickly customize the appearance of Windows 11 and at the same time also the background, sounds, ... - annoying if it doesn't work!  
1.) Open the designs in Windows 11 and simply adjust them!
 
To open the themes in Windows 11 you first need to open the "Settings" and the "Personalization" section. To get there quickly, right click on the desktop and select "Personalize". Or simply use the Windows + i keyboard shortcut and scroll to Design in Personalization and adjust the design!

( ... see Image-1 Point 1 to 6 ) 



(Image-1) Easy Change the theme on Windows 11!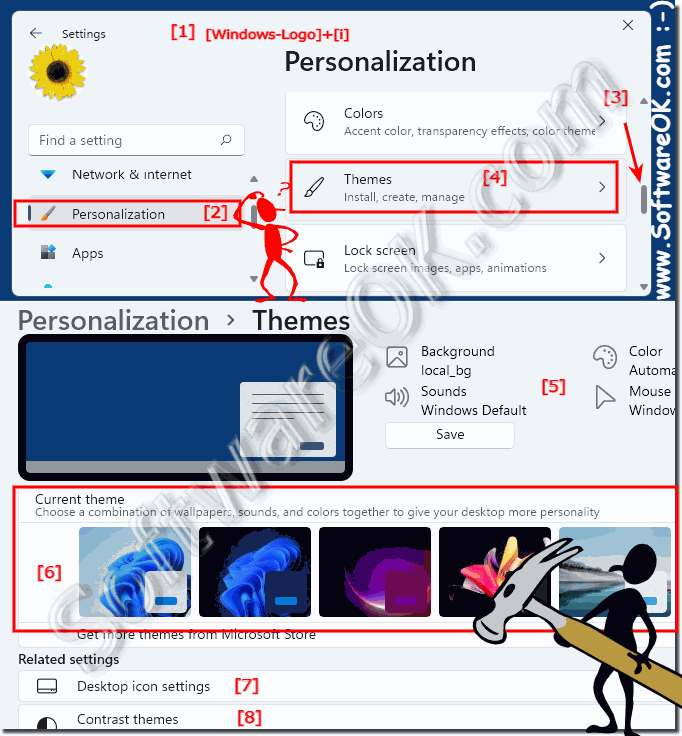 2.) What should be considered!
A prerequisite for a complete adaptation and individualization of Windows 11 is that you have activated Windows, otherwise this is only possible with hacking tools. However, there is a risk of getting hacked yourself!






3.) More tips on customization and Co. on MS Windows 11!
FAQ 159: Updated on: 26 August 2023 08:14