You can open the Program Files folder quickly with the MS explorer in Win 8 and 8.1!


Or via desktop shortcut! See: ... Create Windows 8 desktop shortcut for programs folder.

Please run the MS Explorer via hot key [Windows + E] and in the address bar [ALT+D] enter the address: shell:programfiles [see Image-1 arrow-1] and you can see all installed programs in Windows 8 standard Programs Folder [see image 1 Arrow-2].

PS: On Windows-8 x64 (64-Bit)  please open the 32-bit Program-Folder via shell:programfilesx86 !



Image-1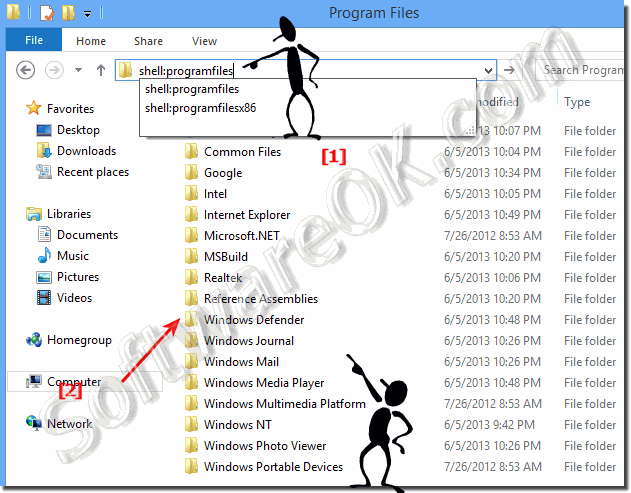 How can I quickly open, find, the Program Files folder in Windows 8 ?
FAQ 88: Updated on: August 8th 2014 18:01