Locking Windows 11, 10, ... or MS Server 2022, 2019, ... is also possible via the command prompt!


It is not the fastest way to lock your Windows 11, 10, ... PC, but you can also do this via the command prompt, why not if it is possible without the keyboard shortcut to lock your Windows PC (Windows + L)


Lock your MS Windows PC using the cmd.exe or command prompt!



1. Start the command prompt as always 

2. Enter the command:  Rundll32.exe user32.dll, LockWorkStation   

3. Confirm this with the Enter key 

(... see Image-1 Point 1 to 3)

Windows PC will start up without any detours locked, a new login to the Windows computer is required! After you've locked your PC, the lock screen will generally appear for a certain amount of time before the time limit is exceeded and the PC goes into standby . 



(Image-2) Lock the PC via the command prompt, Windows 11, 10, ...!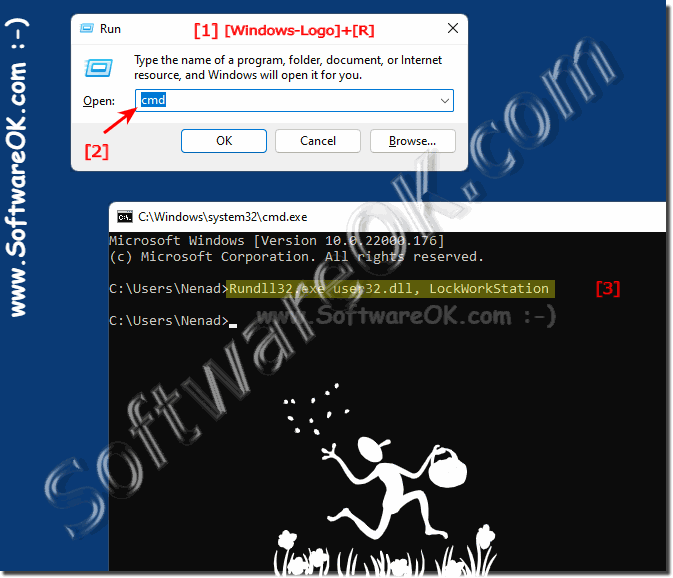 FAQ 110: Updated on: 26 August 2023 10:55