Yes, you can add file comments to various files, such as images and documents.


For example, open the "My Documents" folder  or search for a "*.doc" file, for example.

Then simply click on the corresponding file with the right mouse button and select the menu item "Properties"

in the pop-up menu . A window (dialog box) then opens. Select the "Summary"  tab (tab)  from Windows 7 "Details"  .

Simply enter the desired comment in the comment field and then confirm the action with "OK" .
( ... see Image-1 )

Info:
To be able to see the comments in Explorer,Change "File Details" , then right-click on the column header in Explorer and activate the check box for the "Comment Column" .

The screen shot is made in Windows-7, but works in all operating systems from Windows-XP!




(Image-1) Add a comment to the files on all MS Windows OS!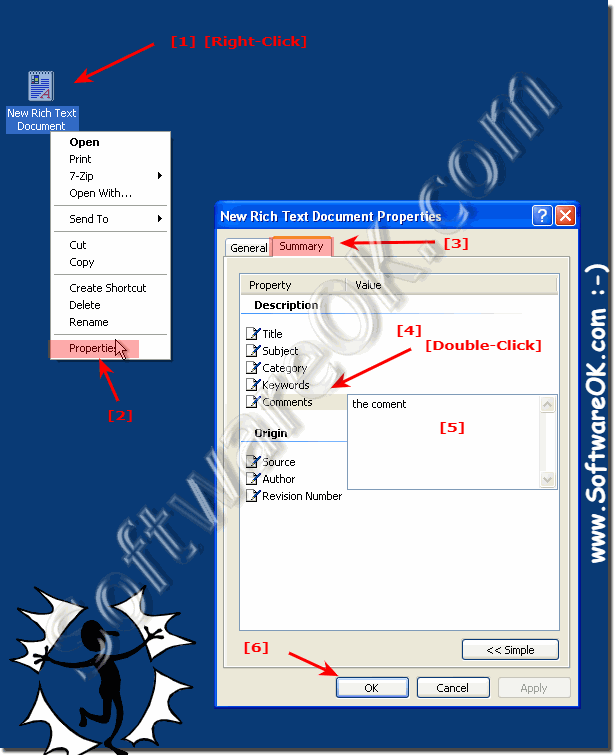 This example to add a comment to the files is suitable for: Windows 11, 10 Pro, Enterprise, Home, Windows 8.1, Windows 8, Windows-Server 2019, 2016, 2012, Windows 7 Basic, Professional, Starter, Ultimate



FAQ 8: Updated on: 18 July 2022 19:03