Sometimes you want to
hide programs or even apps on Windows 10

so that they don't close accidentally!
1.) The tiling system + new desktop!
On Windows 10, you start this feature of Virtual Desktop by opening the task view with the button in the taskbar, or the key combination
Windows + Tab
. With this function, users can generate various so-called
"virtual desktops"
to run different application groups on separate desktops, so that the programs are organized and not too confusing. Or hide programs! 
By clicking on the corresponding desktop you can switch directly to the corresponding Windows 10 desktop. By clicking on the [X] you can also close an existing desktop directly.
(Image-1) Virtual desktop under Windows 10!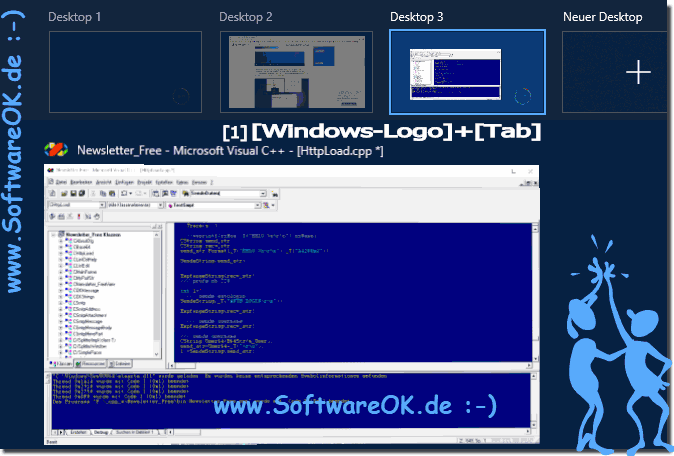 2.) How to move programs between virtual desktops on Windows 10!
There are two ways to move your programs between virtual desktops.
1. Key combination  Windows + Tab and drag and drop the windows into the corresponding desktop!
(
... see Image-2 Point 1 and 2
)
2. By right-clicking on the corresponding program, you can also move the windows between the individual desktops
(
... see Image-3 Point 1 and 2
)
(Image-2) moving the applications to another desktop under Win 10!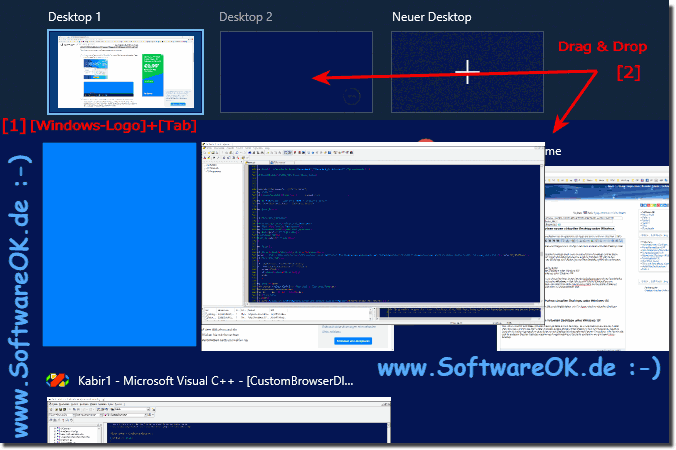 (Image-3) move the

programs  to a new virtual desktop!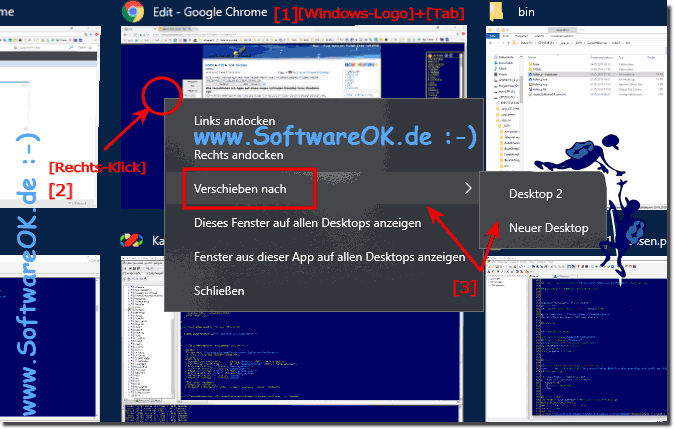 Virtual desktops are only suitable as temporary work areas!
Do not treat the virtual desktop like a real desktop.
To get the best possible benefit, the built-in virtual desktop feature in Windows 10 is still fairly limited compared to other operating systems like Apple's MAC OS or Google's Android.
You cannot set different desktop wallpapers for different desktops.
You cannot use any other W10 color scheme set, or apply other types of personalization.
Different desktops cannot have different / dedicated taskbars, or even different icons on the desktop, and there is no way to quickly jump to a particular desktop.
You have to go through this with the keyboard commands, or use the task view to navigate

Tip:   ... Change system fonts, titles, labels, menus, symbols in Windows 10 / 8.1 / 7!