It is quite easy to open the directory under Windows, where the profile pictures of the user accounts are saved!  
Everyone knows the simple
change of their own profile picture under MS Windows
, because it is too easy, but where are these account pictures that are displayed at the beginning?
1.) The standard folder with the standard profile pictures!
1. Start Windows Explorer (Windows + E)
2. Open the folder:
C:\ProgramData\Microsoft\User Account Pictures\
PS:
As easy, almost as easy as
setting that the cursor of the mouse draws a trace
,
after changing the account picture
one realizes that there is no option to restore the default picture of the profile on MS Windows. Now you know where the standard pictures of the account picture are hidden. How to reset the account picture to its default settings in Windows!  
(Image-1) The user account picture directory under Windows 10/11!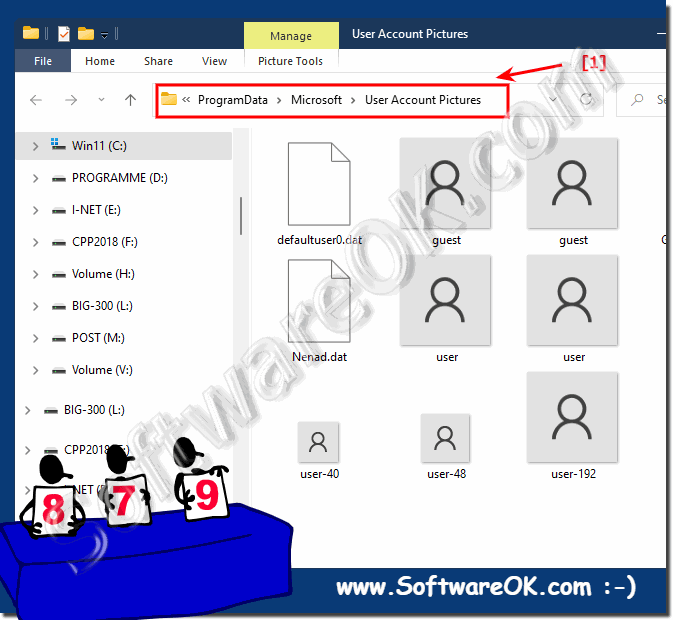 2.) The temporary folder with the picture!
1. Simply open the
TMP folder
2. Search for * .bmp 
3. And discover the profile pictures
(Image-2) Account picture in TMP under Windows 10/11!