Changing the language setting / keyboard setting is easy by pressing the left Alt key in combination with the Shift key  .
You also have another alternative to switching the language through via
Windows + space bar
. 
Content:
1.) Switch through the keyboard layout with the shortcut key!
Every time you hold down the
Windows key
and press the space bar again, the keyboard layout jumps to the next one! (
... see Image-1
) 
In Windows 11 and 10 this is done very quickly thanks to the key combination. This only works if another language has to be installed, or a keyboard layout, then you can switch back and forth between the keyboard input languages.  
(Image-2) Windows 11 keyboard shortcuts for system tray keyboard layout!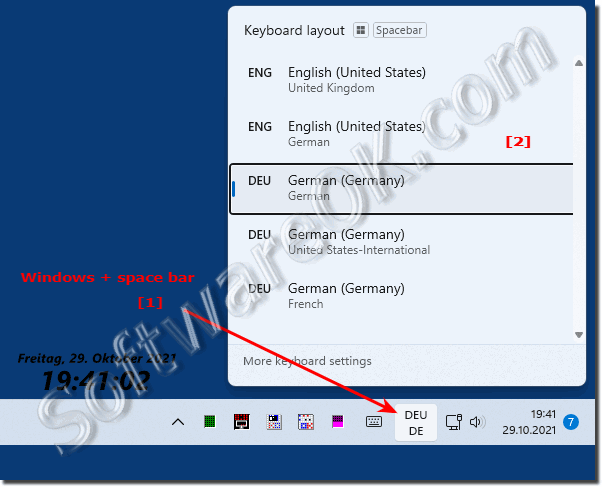 2.) More tips on the keyboard, keyboard layout, ... on MS Windows OS!
The Windows keyboard is one of the most important
peripheral input devices
under all MS Windows desktop and server operating systems, understanding it and using it sensibly is all the more important!