The zoom function makes it easy and you do not need a Windows magnifier to discover and see the errors in memory!
Set the program theme and the ZooM to an appropriate size and you can even read the error number from 2 meters away, depending on the eyes strength / weakness and the size of the screen.
(Image-1) You do not need a Windows magnifier to discover the memory errors!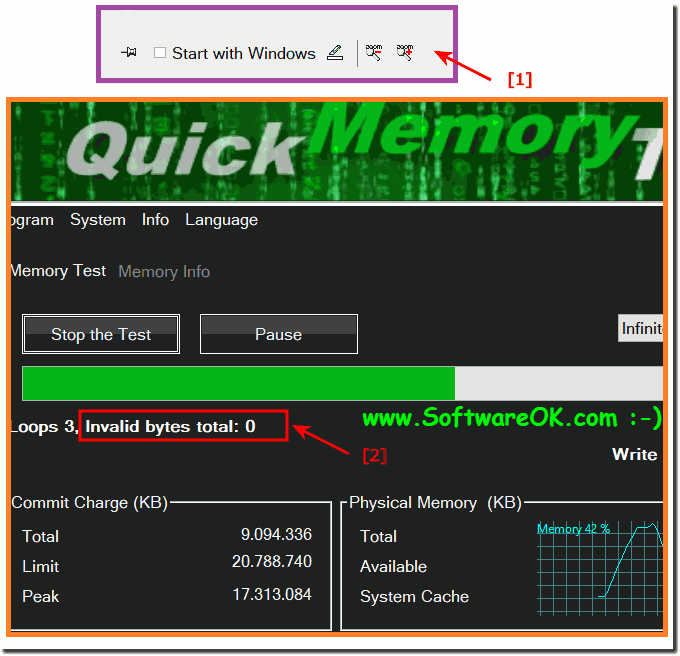 Tip:
Windows includes a driver verification tool that can be used to stress your device drivers.
It detects bad driver behavior, but any problem found triggers an instant blue screen.
Most PC users should stay away. 


If you have frequent blue screens or strange error messages and problems in Windows, check your computer's memory. Windows has the appropriate tool for this on board. Spontaneous crashes of Windows during a computationally intensive application may indicate a defective memory. In Windows is your company ready for mobile employees? program is included with the built-in memory can be analyzed completely and check for errors.