It is simple to show Window Title e.g. Program Name in Windows 10 Task-Bar and not only the Program-Icons (Symbols)!


If you want to show the Window-Title (Caption) in the Windows-10 Taskbar (Toolbar) please do right mouse click on an empty space on the Windows 10 Taskbar, and switch the Taskbar Buttons settings to never combine! 
(... see Image-1 Arrow 1 to 3)

See also:
►... display the full path in explorer title bar on Windows-10
►... remove search the web box from Windows 10 Taskbar
►... disable preview in the Taskbar of Windows 10



(Image-1) Show Window-Title in Windows 10 Taskbar!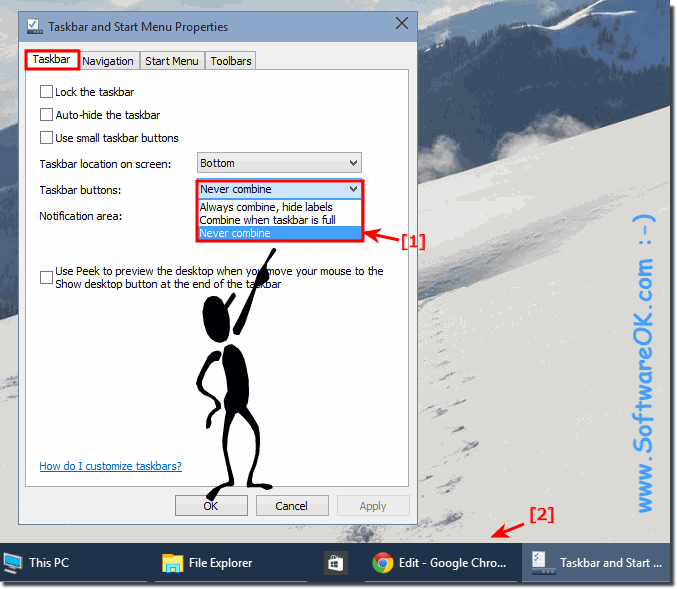 You can also pin a program by dragging the program's shortcut from the desktop or Start menu to the windows-10 taskbar. Additionally, if you drag the shortcut of a file, folder, or website to the taskbar, and the associated program isn't already pinned there, then that program is pinned to the windows-10 taskbar and the item is pinned to the program's Jump List for windows-10.



FAQ 39: Updated on: March 16th 2017 19:08