When you want to burn a CD or DVD from an ISO file on your Windows-7 OS, insert an recordable CD, Blu‑ray, DVD, or Disc into your disc burner.




Info:
Sometime! You who have downloaded the ISO file are a little uncertain as to what to do with that *.ISO file. Fear not, here's a quick solution for ewery Microsoft Windows OS how to Burn a Disk!




Open the  Computer (My Computer) folder and select in Windows-7 file Explorer the ISO file, then use right mouse click and select "Burn disc image" (... see Image-1 Arrow-1)





Image-1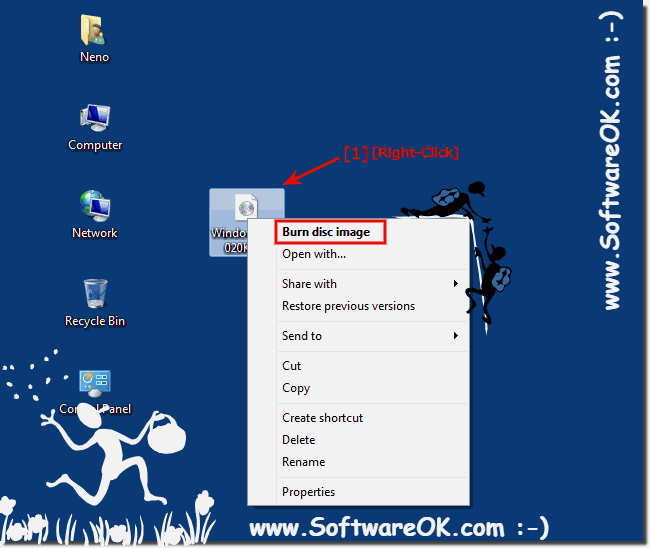 How to Burn a CD or DVD from an ISO file on Windows-7






Info:
The new disc has the same folders, files, and properties as the original disc. The most common way to get an ISO file is to download it from a website. For example, you might download and then use an ISO file to update software on your computer.




Image-1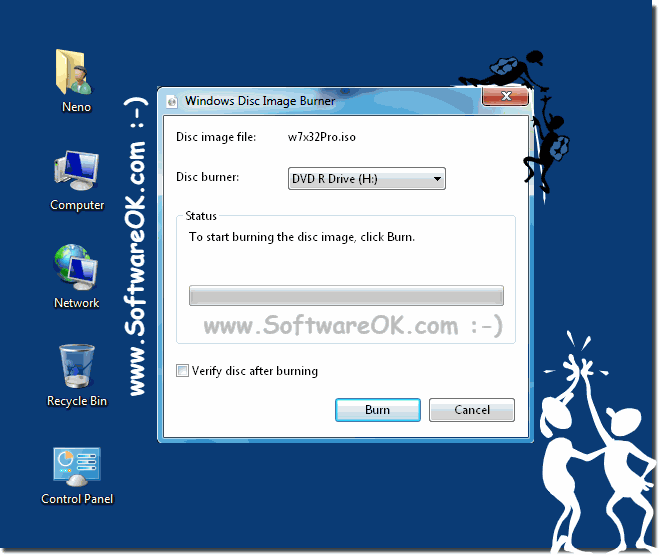 Windows-7 Disc Image Burner and Verify disc after burning!

Often called an ISO image, is a single file that's The entire contents of a disc can be precisely duplicated of a DVD or CD in a single file with extension ISO!
FAQ 80: Updated on: 16 June 2018 19:56